Following their acclaimed 'Grown' album, London jazz ensemble Waaju share two electric live takes on fan favourites "Listening Glasses" and "Moleman", capturing highlights from a sold-out show at Camden's legendary Jazz Cafe. MIMS is excited to premiere the latter "Moleman (Live)" ahead of it's full release tomorrow.
Second album 'Grown' was hailed as "a majestic spiritual jazz masterpiece" by Songlines Magazine. Within its walls, Waaju fused dexterous hand-percussion, hypnotic guitar riffs and soaring melodies, connecting a wide range of traditional musical forms percolating at different corners of the global soundscape, yet with a distinctly of-the-moment and British jazz flavour.
Preview/Buy EP on Bandcamp
The album received vigorous support form the likes of Jazzwise, Gideon Coe on BBC Radio 6 Music, Kevin Le Gendre (J to Z, BBC Radio 3), Jazz Nights (BBC Scotland), right across numerous hosts on NTS, Worldwide FM, Jazz FM, Reform Radio, Soho Radio and Totally Wired Radio, earning international fans along the way, via DJs such as Michael Ruetten, Radio Campus Tours in France, and Peter Barakan, Inter FM Japan.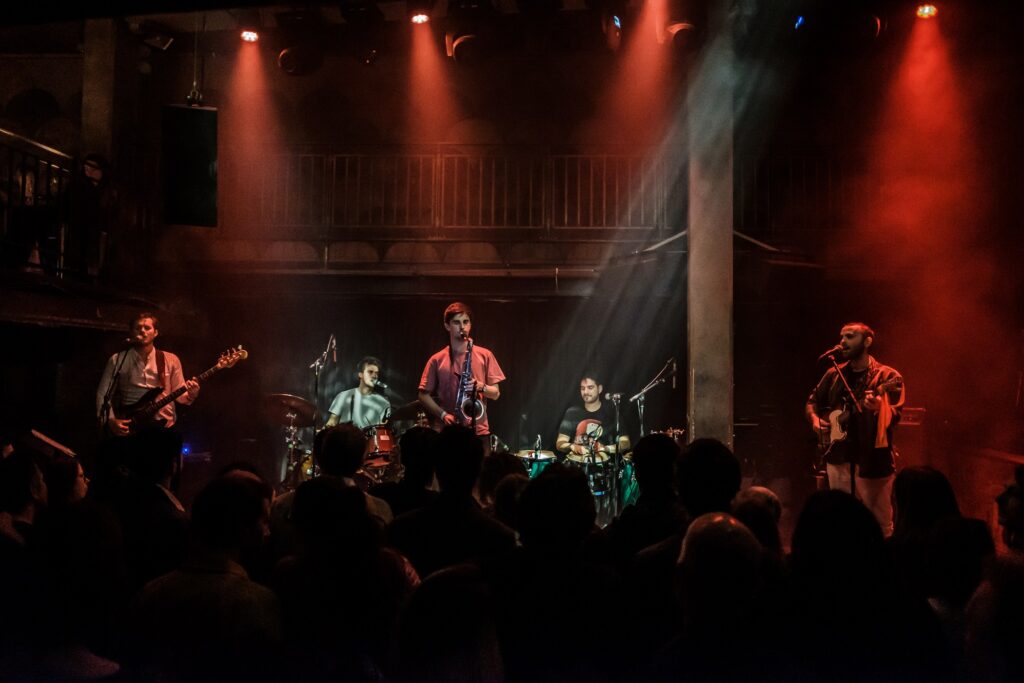 Led by drummer and percussionist Ben Brown, and comprising members across the UK's extensive music scene, including percussionist Ernesto Marichales, guitarist Tal Janes, saxophonist Sam Rapley, and bassist Joe Downard, Waaju's unique and divergent sound connects the dots between the likes of Beth Carvalho, Oscar D'Leon, Alain Peters and Los Muñequitos de Matanzas. Between them, have performed across the globe with the likes of Mulatu Astatke, Jordan Rakei, Nubiyan Twist, Ashley Henry, Alfa Mist, Maria Chiara Argiro, China Moses, Judi Jackson, Jason Rebello, and Dizraeli.
Waaju formed as a means of exploring music's hidden connections, from trance-inducing Moroccan gnawa to Caribbean carnival music, and embracing them to reflect the different layers of London's own musical culture. The band's love for Mali's folk music – and Ali Farka Touré's stylistic prowess in particular – first set the project in motion. From this the band's sound developed rapidly, and 'Grown' found the band at their most commanding and refined.