MIMS is excited to highlight a song from the wonderful and now-obscure album "Lézard Vert" by a Reunion Island supergroup led by composer/musician, Zoun.
Originally released on cassette in 1983 by local production company, Ziskakan, "Lézard Vert" was a leap forward for electric maloya, a meeting of modern-day musical technology and music (jazz, funk, etc) and the maloya music of Reunion, which has origins in the music of African and Malagasy slaves and Indian indentured workers on the island, and is traditionally accompanied by percussion and a musical bow. This significant recording sees worldwide digital release tomorrow on Mauritius-based Babani Records, following a Reunion-only vinyl release earlier this year.
Buy/Stream album
On "Lézard Vert", composer, flautist and guitarist, Zoun aka. Joseph Toquet, was joined by guitarist and composer, Jean-Philippe Bideau, fellow composer and musician Teddy Baptiste on guitar and congas, Kiki Mariapin on tabla and percussion, and mysterious Joel on triangle. Across the album Zoun, Baptiste and Bideau act as leaders on their own compositions, whilst backed by each, and Kiki and Joel, generally speaking. A musical carousel experience, you might say.
Like many accomplished musicians in Reunion, they had until this time found much on the rather staid "ballroom" live music industry. With the advent of discos and DJs playing popular music, they took an opportunity to compose, experiment and record more adventurous music, rooted in traditional maloya, historically banned on the island for its association with the plight of slavery, but played with electric guitars and incorporating wider influences such as jazz and funk.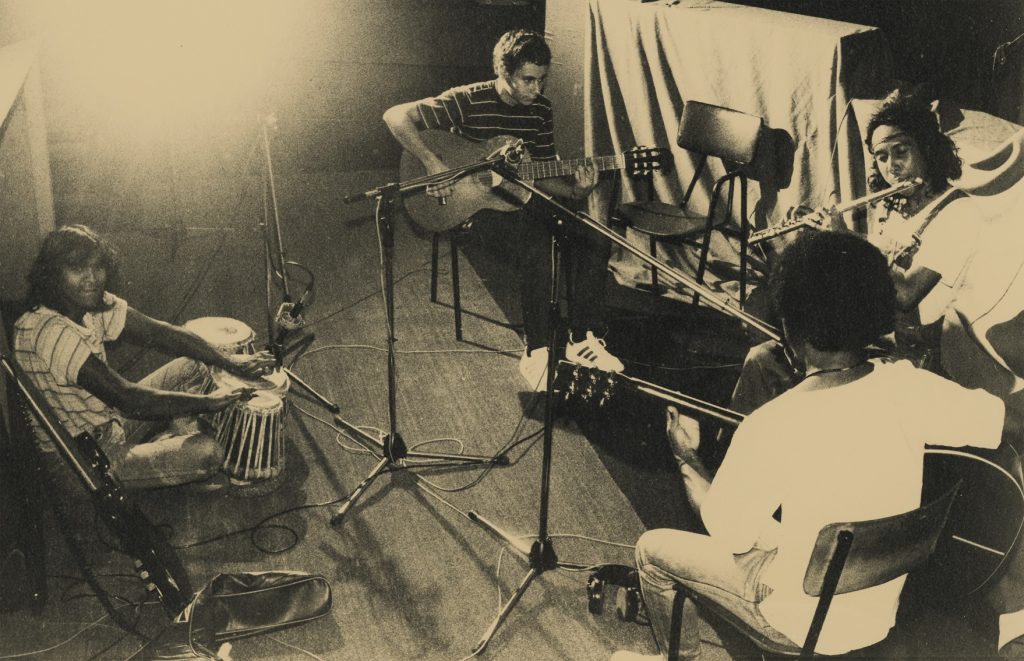 Today we highlight "Lune", arguably the most melancholic song on the album, written & led by Jean-Philippe Bidea, featuring beautiful guitar solos by Bideau, Baptiste and additional guest Patrick Sida. Jean Philippe was the youngest of the crew and the only one to have learned the basics at a very young age at a musical conservatory, far from the wild rhythms of the dance orchestras. Back in Reunion he developed his musical chops rapidly playing and studying with the best, including his brother Tot, a renowned saxophonist, and at just 16 years of age, he started composing under Teddy Baptiste's protective gaze.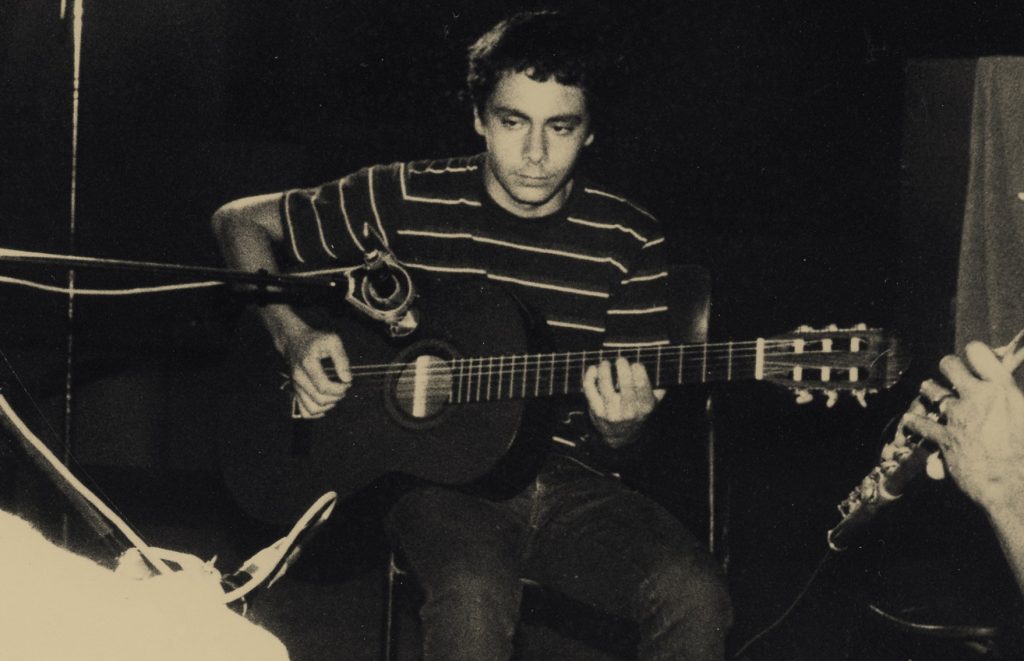 In 1982, the year of his baccalaureate, Jean-Philippe joined Zoun (Toquet), Teddy (Baptiste) and Kiki (Mariapin) at the CRAC studios, to record the audiocassette of Lézard Vert. With his three compositions and his crystal-clear solos, he was much more than mere foil to the elder, seasoned musicians, despite his young age.