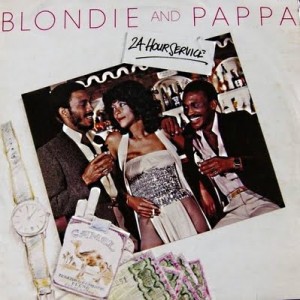 As a music lover and hardcore digger I just looove moments like this. You dig and you dig and nothing jumps out at you and then you hear this track and after about 4.2 seconds you're into it and you're scrambling to find out what it is and how this amazingness has eluded you all these years! Heheh… ok. Maybe i'm going a bit far but still. It's by far my best re-discovery in a little while.
80's boogie funk all the way from South Africa! I'm sure Blondie Virgo & Pappa Aries must have been running shit in the clubs back then!
Just found the link for the LP on discogs, thinking I was maybe going to get lucky and scoop this up for 1$. Shows up as one for sale, price: 505.00$ Haaa. I guess not!
Blondie & Pappa - I Like It (1980)