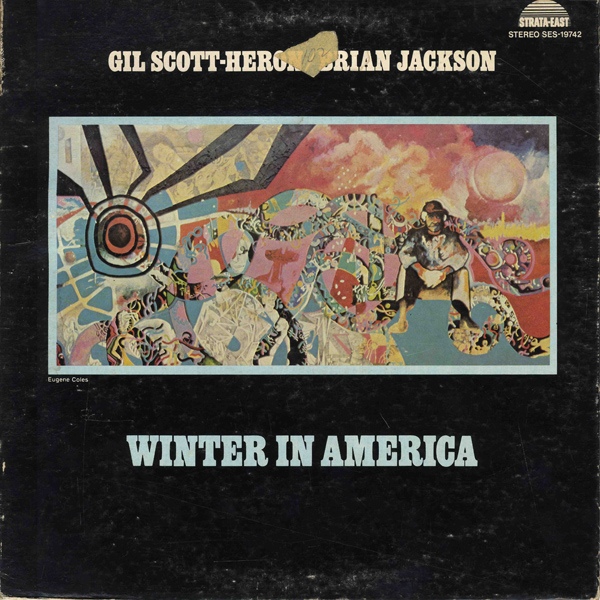 Forgotten Treasure: Gil Scott-Heron and Brian Jackson "Winter in America" (1974)
Dedicated to the warriors, young and old.
As November comes to a close the approaching season is the most difficult time of the year for many.
While I've had a difficult time writing for academic, personal, and professional projects recently, I can say that there's been no shortage of inspiration coming my way. For many, the continued slaughter of Black/ Brown bodies on this land, and globally, has brought up a lot of thoughts, fears, ideas, and creative intentions. Yet, some of us from the Black community who have written about this experience have left out some valuable lessons from which we can currently learn. It is not that the elders and ancestors are being forgotten, but I think that their work, in all arenas and mediums, should be used a lot more in times of need. Some of those who came before us put in work at schools and libraries, while others took on significant roles in our families and communities. And of course, some put pens to paper, hands to instruments, and voices to mics. Though very warm in sound Gil Scott-Heron and Brian Jackson's Winter in America (Strata-East, 1974) is a beautiful dedication to the various forms of struggle that permeates the Black and Latino experience in this country, regardless of the season.
Brooklyn's own Brian Jackson recently did an interview with Jeff "Chairman" Mao discussing various moments in his career. During the segment Jackson goes into detail about a few aspects of Winter in America, mainly the use of the Fender Rhodes on the lp. Starting off with "Peace Go With You, Brother (As-Salaam-Alaikum)", the instrument plays a huge role in the sound and the feel that both Gil and Jackson get across to the listener. The sound embraces the ears and gives a kickback of warmth, as Gil's voice speaks directly to the community at hand.
"Time is right up on us now Brother, don't make no sense for us to be arguing now"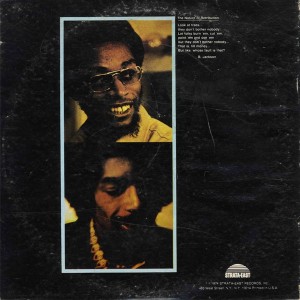 These words still ring true for my folk who can be at odds with each about how to fix the issues that white supremacy has forced upon us. Disagreements of another kind get brought up later in the record. "Your Daddy Loves You" is a heartwarming affirmation from a father to his young daughter about his love for her, despite the issues with her mother. Gil, who didn't have a daughter at the time of recording, puts himself in a vulnerable position of providing what many of us could have used in our youth, an explanation of why mommy and daddy are fighting. Coming from a culture where children are seen, but not heard enough, it is important to remember how the systematic destruction of African families during the period of enslavement has assisted in creating the fragmented and sprawling structure that many Black/ Brown kids are born into. Gil's attempt to put his daughters potential fears to rest is a reminder of healing conversations that we must have.
Topics such as giving thanks to the ancestors ("Rivers of My Fathers"), alcoholism ("The Bottle"), and politics ("H20 Gate Blues") are brought to the forefront with tremendous beauty and grace, using an ensemble of vocals, keys, bass, flute, and drums. The stripped down work really hits the core with composition "Song for Bobby Smith".
"I know a young warrior named Bobby Smith, he's gonna be 4 years old on his next birthday."
The quiet delivery in headphones might be the closest thing to having Gil whisper secrets in your ear. The tune serves as an inspiration to those creative young minds that are so needed in the struggle to make our communities, and our world, a better place.
At just under 45 minutes, this record, for me, is the jewel of the Gil/Jackson crown. Released on the great Black-owned label, Strata-East, Winter in America not only addresses issues facing Black and Latino folk in the 1970s, but it also speaks on the same issues of today. As the temperatures start to drop and protest continue in the streets, we should take time out and reflect on the warmth that we feel for each other, even as Black/ Brown folk under fire by oppressive forces. Family love, community love, and self love are so crucial to our well being. Keep your village close as we brace for the arrival of another cold season of fighting.