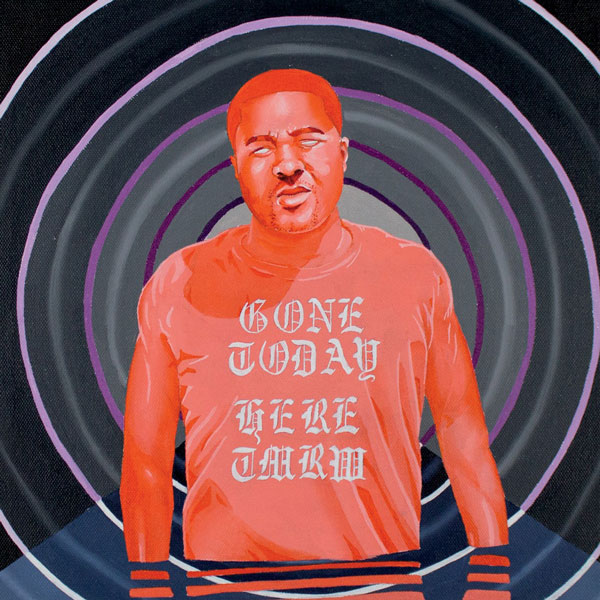 Future Classic: Byron The Aquarius "Gone Today Here Tomorrow" (Wild Oats)
To most electronic music heads, it might seem like Byron The Aquarius came out of absolutely nowhere in the last 12 months in which he released an album on BBE, a underground best-selling EP on Theo Parrish's Sound Signature label and now a 6 track EP on Kyle Hall's Wild Oats imprint.
However, the Alabama-native launched his production career in 2007, collaborating with Onra on an EP entitled "The Big Payback." That collaboration led to numerous releases on independent labels like Rush Hour, Warp (with Flying Lotus), HHV, Circulations and Giant Step Records.
His newest EP titled "Gone Today Here Tomorrow" is so fantastic that I had to know more, so I asked the man a few questions about it.
Tell me a little bit about the creative process and main inspirations for the EP?
@AquariusMusiq: My creative process usually starts with some brew in the studio, playing records for inspiration or listening to jazz then i start vibing playing chord changes, then programmings from my MPC i like to feel my music naturally and not making myself create something.., sometimes it could start from a walk in the park moment with family or my daughter that makes the inspiration for my music its the life in it self thats the creative process for me……..
Some artist inspirations for project were Sun Ra, Funkadelic, Parliament, Gary Numan, Herbie Hancock, Dilla, and Detroit Deep House Scene "Theo Parrish" that inspired my influences for my EP and my traveling in life inspire my process…
Can you share a few of your secrets about the making of the record, from a technical standpoint.
@AquariusMusiq: A lot of it was me going out in the nature recording sound and frequencies for inspiration on a cassette player recorder then bringing that into my digital and analog process ableton… and then with the MPC i like to sample real life and put it in with my music my analog synths from the Korg, Moog, Fender Rhodes, MPC, etc… I love putting the analog with digital with a sprinkle of live instrumentation having all of those just set that mood in the method for Gone Today Here Tomorrow and High Life EP's
You started your career mostly in the 2000's "beat scene" with producer's like Onra, Mecca 83, Flying Lotus…. How does it feel to get such great feedback from the House scene with your recent EP on Sound Signature?
@AquariusMusiq: I know right! Funny you ask that, cause i do really think about that from me doing the beat scene in the 2000's that hip hop did pave a way for me in the way i thought about creating music, it was for the love of hip hop and jazz and experimental creativity. Those Myspace days!
To really be real its really fucking amazing how i caught a huge attention of the House Scene with my Ep i know it was cause Theo Parrish built a huge name for his self but more in that in was the creativity of live instrumentation in that project the hip hop soul jazz influence i think in my opinion it won't be another album like the high life ep as far as the sonic energy on that record.
---
We could not recommend this EP highly enough! Get it here.