Future Classic: Dope Jams Vol.1 (2005-2012)
Words: The Rawsoul
It was a hot sunny June afternoon in Brooklyn. I told my girlfriend that I just wanted to check out one store for a little while before hitting Coney Island. That little while lasted a few hours and that moment created a shock wave in my life.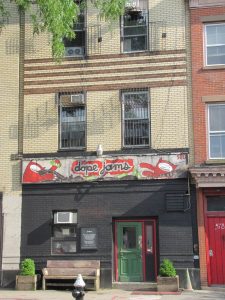 The location was 580 Myrtle Avenue. As soon as I stepped in and heard that crazy sound system gently blasting out Theo Parrish "Summertime Is Here", I felt immediately at home. The wooden furnitures and the "magic" accessories only amplified that feeling creating an absolute escape from the city.
Dope Jams opened in 2005 and was the brainchild of Paul Nickerson and Francis Englehardt. To open a records store at that time was a major statement in itself since every major NYC dance music oriented shops were closing down in the wake of the digital "revolution". The aesthetics of Dope Jams would soon reach out to the world causing a stir in the sterile House and Techno scenes in which, since the new millennium came, it was (and still is) impossible to publicly proclaim a opinion that goes against the grain without causing a commotion.
While most people got acquainted with the store because of the records descriptions, the "worst of the year" lists, or the rules "to ensure you have a better shopping experience", there's a whole other side to the story : the creation of a community of misfits coming from all spectrums and spheres of life. Through their pure passion for music, Nickerson, Englehardt and their staff created a unique space for people to buy music, hang out and party. Their frequent in-store events were a definitive alternative to the modern bar / club monotony.
Preview Clips
This massive 3 LP's package is way more than a compilation. It's a perfect picture of all the beauty and madness that happened there between 2005 and the closure of the "Myrtle Avenue" era in January 2013. The music, the philosophy and the people that made Dope Jams what it was shine through an amazing 32 page booklet and all the artwork of the record sleeves.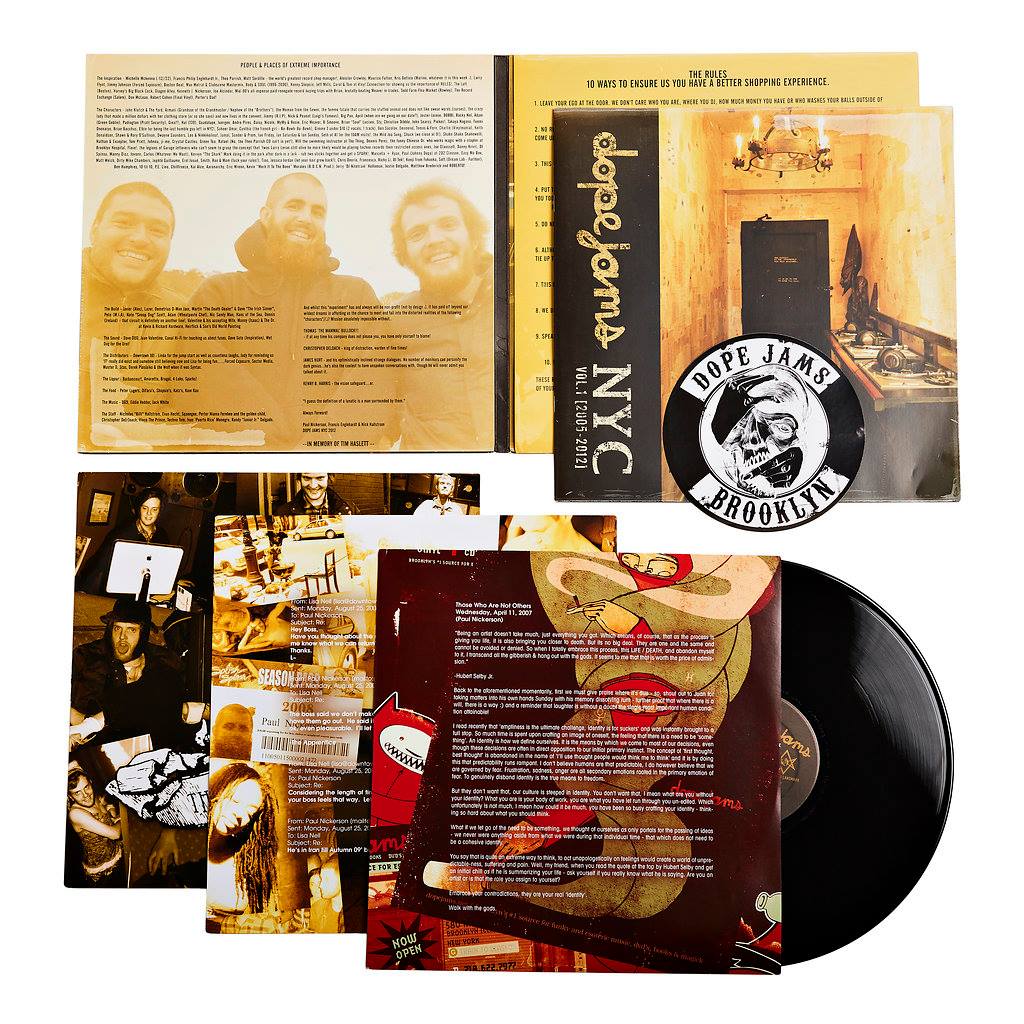 Music-wise there's 14 carefully hand picked tracks that reflect perfectly the atmosphere of the store and of the parties that took place there. Included are some supreme long-lost classics from Tommy E, Groovestyle, Vil-N-X and Funk D'Void. Gospel vocal stormer from Djoon Experience ft. Kenny Bobien and massive Techno cuts from Hieroglyphic Being, Analogous Doom, 2 AM/FM illustrate musically all the contrasts you could feel and hear at the store. Left field tracks by Invisible Conga People and Tom Of England might sound out of place for some, but when experienced there it all made perfect sense. Finally 4 exclusive unreleased tracks from D'Marc Cantu, Beige, Spike (as remixed by Francis Englehardt) and Christopher Deloach ft. Nick Hallstrom (a special winter anthem) can be found on this essential labor of love (and pain).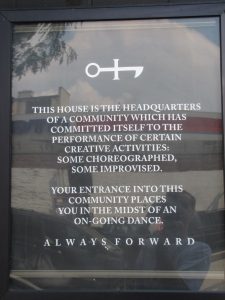 As stated in the liner notes, "In 2013 Dope James relocated to Upstate New York. The shop was renamed Preserved Instincts and is located in the foothills of the Kaatskills Mountains in the hamlet of Oak Hill". The "on-going dance" is still evolving.
Purchase