Bristol's Barnaby Carter Shares the Inspiration For His Debut Album
It is a fundamental part of life that in order for something new to emerge, something old has to pass and give up its space and resources. This circulation between life and death is the source of everything beautiful. It is omnipresent in the whole of nature and all cycles of reproduction we know.
"Life is finite yet cyclical. It's beautiful. I am inspired by nature, and of the growth within it, albeit temporary. But for me, as I said before, the finiteness of life is part of it's beauty. So enjoy the moment."
–Barnaby Carter
The positive melancholy of "While It Still Blooms" is his testament to acceptance, creativity and simplicity. We were able to catch up with Barnaby for a brief discussion surrounding his latest release.
Mike: Was there ever a type of music that you felt connected to personally, that you could call your own?
@BarnabyACarter: Broadly speaking I was always drawn to electronic music as an alternative culture. I felt an emotional connection there early on.
When did you start making music, and what was your first outlet / instrument?
@BarnabyACarter: I started playing music as a young teenager. Playing in guitar bands, learning drums. I continued playing in bands around Bristol until a couple of years ago but have always had my own 'solo' music running parallel. In 2009 I started work in a piano workshop and over time began to play and record more piano. This seeped into the electronic music I was making. I began sampling percussive sounds from around the workshop and focused on developing my production and writing.
Where did you get most of your inspiration for "While It Still It Blooms"? What do you usually find inspiring (not restricted to just music and sound).
@BarnabyACarter: For me, writing music has a calming effect on the mind. As if there is an internal need to express and release something. Where does the inspiration come from? I guess in how you feel, from inside. More specifically to the album though, I think of family. Listening to a variety of music, watching good films and reading good books are all good sources of inspiration and key to maintaining a nourished mind. I guess the main drive for inspiration I feel is 'can I achieve my ambitions?' Keep working on it, keep writing. Keep being creative. Try to maintain happiness and fulfillment. This is what spurs me on I guess.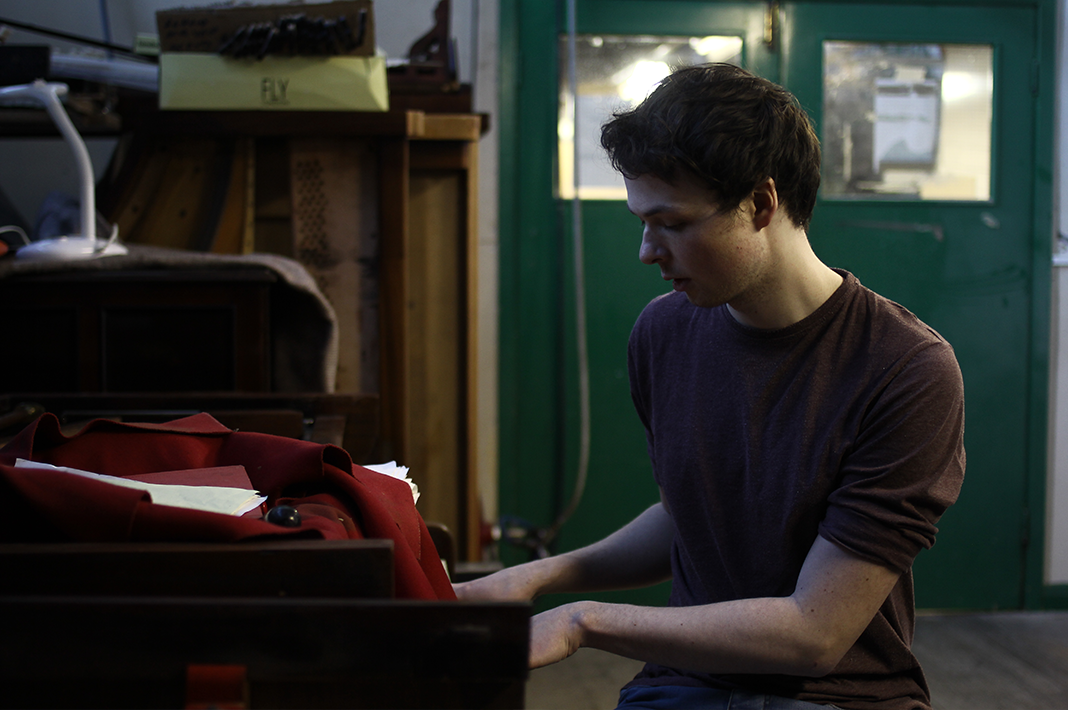 Do you have a favourite song on the album?
@BarnabyACarter: 'Your Greatest Gift.' I'm really pleased with how it turned out. It was great to work collaboratively, the lush violin was great to work with.
How did you link up with Project Mooncircle?
@BarnabyACarter: I played a gig with Jilk, another PMC outfit from Bristol. I dropped the label a line. We spoke and things went from there.
How would you describe your music to someone if they were unable to hear it?
@BarnabyACarter: I guess, electronic music with live instrumentation. Fairly chilled. Trying not to get too melancholy.
So, what comes next?
@BarnabyACarter: I've started writing again in the past month or so after a little break, which feels good. I'll also have a track on the forthcoming PMC box set, to celebrate the 15th anniversary of the label. Out in January. Nearer the present however, this weekend me and my girlfriend are celebrating her birthday with a weekend away in the Brecon Beacons in Wales.
Wow, that sounds beautiful! Well keep doing what you're doing man, and good luck with all the future endeavours.
@BarnabyACarter: Thanks! You too, peace.
---
Listen to "While It Still Blooms"
Purchase Album