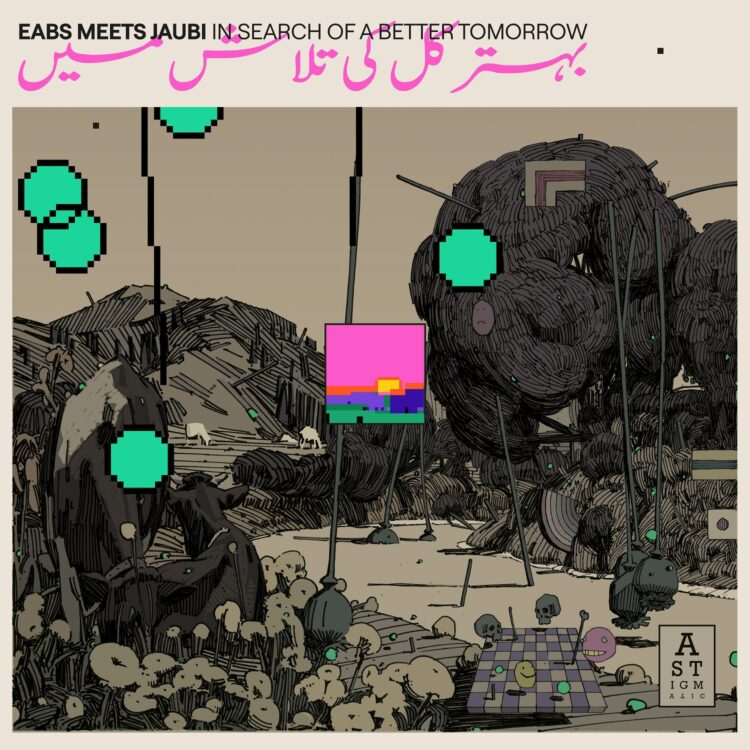 Future Classic: EABS meets Jaubi 'In Search of a Better Tomorrow'
Almost two years to the day since their sensational 'Nafs At Peace' album, Lahore-based group Jaubi return with a musical collaboration with Polish jazzers EABS. 'In Search of a Better Tomorrow' explores a fusion of sounds from North Indian Classical music, electro, modal and spiritual jazz, released courtesy of Astigmatic Records.
With both groups sharing a love for hip-hop, this joint release sees them improvise around Hindustani ragas and Polish jazz traditions to create a brotherhood in sound that completes the final part of the journey between Jaubi and their collaborators.
At a concert three years ago in the Norwegian Melahauset in Oslo, they played with London's multi-instrumentalist Ed "Tenderlonious" Cawthorne and EABS co-founder Marek "Latarnik" Pędziwiatr to share music from recordings they had made together from their visit to Lahore in 2019.
The result was 'Nafs At Peace', an album about the journey of the self to peace amidst shared personal struggles. Becoming one of the highest rated jazz albums across The Guardian, Bandcamp, Downbeat and Pitchfork in 2020, the album is hauntingly beautiful and deeply entrancing. 'In Search of a Better Tomorrow' continues to explore these spiritual realms in equally mesmerising fashion.
With Jaubi visiting Kłodzko Valley in Poland near EABS base in Wrocław to record this time, a week's of writing produced an album of darker shades reflecting the recent times of upheaval last summer for both groups' nations – Ukraine and Russia's war destabilised peace in the region and Pakistan were hit by one of their worst ever floods.
The album's message conveys the idea the future will hold something better for the musicians and for the communities they come from.
'Judgement Day' creates a raucous, pacy start after the eight musicians between the two groups ensemble together on 'Yesterday'. Zohaib Hassan Khan's sarangi engages with the rhythm section' swirling atmosphere after Olaf Wegier's mind bending saxophone solo. This energy continues on 'Whispers' once Latarnik's synths enter after Ali Riaz Baqar and Kashif Ali Dhani set the mood with their guitar and tabla.
Jakub Kurek's trumpet oozes beautifully at the start of 'People In Between' to Marcin Rak's repetitive drumbeat, and kicks off one of the album's best deep groovers. Wegier's bass clarinet offers some low-end mysticism that stands out amongst the selection of solos.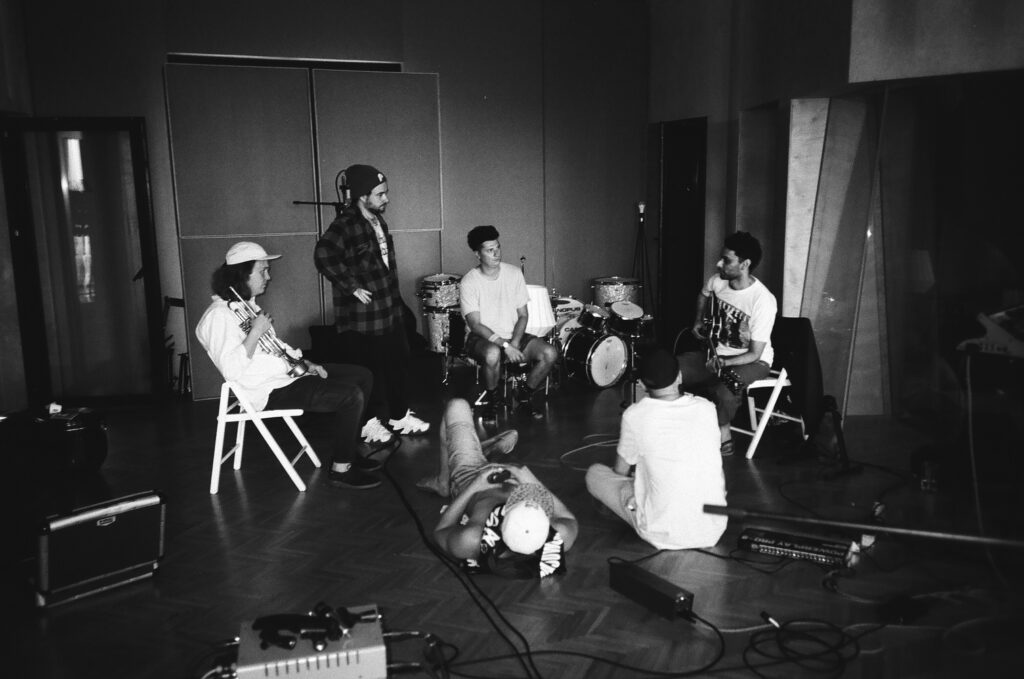 Moving into the second half of the album, there is a change in mood and 'Raise Your Hearts, Drop Your Guns' has a stunning melody that feels very moving, but hopeful. This feeling continues in 'Tomorrow', with Khan and Dhani's sarangi and tabla adding to ethereal sounds from the synths and horns section.
'Madhuvanti' features Kurek's trumpet that opens with a monologue supported by the Moog's humming, and as Jaubi enter the tension increases before the dynamics become more animated as the conversations between the two groups develops. Perhaps the most hard-hitting groove on the album comes from 'Sun', as the sarangi leads the melody that floats around the engrossing rhythm section and sees Wegier drill the saxophone with incredible control.
Support on Bandcamp
'In Search of a Better Tomorrow' brings together two groups pushing the boundaries of jazz , who have created an album of spiritual serenity at its best.