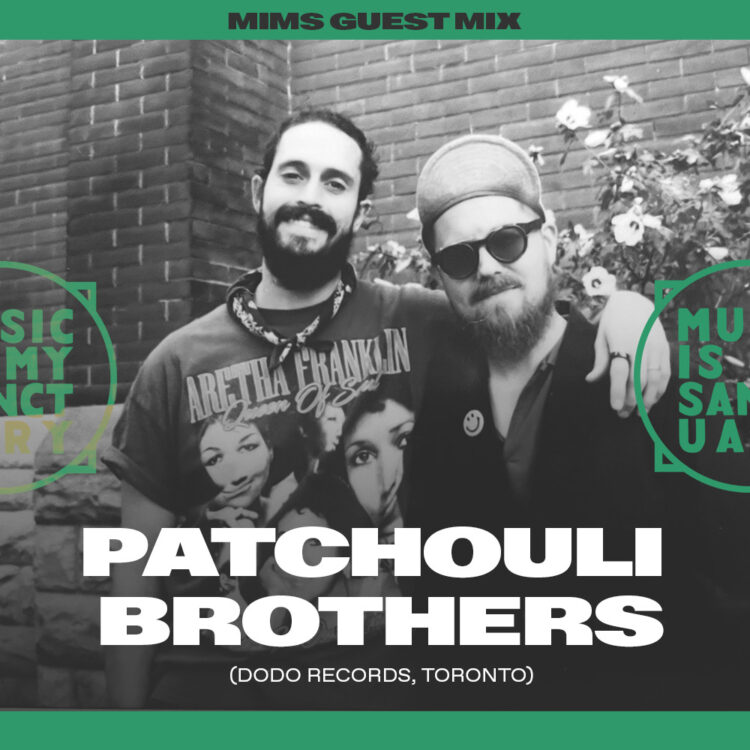 MIMS Guest Mix: PATCHOULI BROTHERS (Dodo Records) — Montreal Disco Special
We invited our good friends the Patchouli Brothers for a special MIMS Guest mix session just a few days ahead of their set in Montreal for the annual Mundo Disko party presented at Pride Festival. If you're in town on August 13th do not miss that one! (Infos here)
The talented DJ/Production duo and brothers present a set of their favorite disques disco de Montréal!
"We focused on some of our Montreal favourites from the 70s and 80s.  We missed a few though. Amra. Nina Dunn. More! 
Most of the Canadian disco we love is from Montreal! There are definitely a few great Toronto records from the time, but a lot of what we dig comes from or is connected to Unidisc and their sub labels. Think there was just more of it produced in Montreal as the scene was stronger? The Montreal music we enjoy is more of that electronic, euro influenced sound, while the Toronto stuff we've found to be more connected with classic r&b and/or Caribbean influenced. We like the likes of Crack of Dawn, Liberty Silver, Everett Haughton, from Toronto, just to name a few to not leave our hometown outta the picture! "
A few last words before we see you on the dancefloor at Mundo Disko?
"We're honoured to be involved! We'll be doing our best to continue the legacy of our musical hero and friend, Robert Ouimet, by playing music we love and making everyone dance!"
TRACKLIST
Purple Flash – Spacin' Out With You Baby (TPB Ruff)
Dwight Druick – Quand Tu Te Laisses Aller (TPB Edit)
Ray Vista – Don' Let It Go (TPB Ruff)
Gilles Rivard – Je Reviens (TPB Edit)
Bombers – Shake (TPB Edit)
Nancy Martin – Can't Believe (TPB Edit)
Gino Soccio – Dream On (TPB Ruff)
Nightlife Unlimited – Peaches & Prunes (TPB Edit)
Lime – You're My Magician (TPB Dub)
Black Light Orchestra – Let's Try Once Again (TPB Edit)
Ladies Choice – Get Up And Dance (TPB Edit)
Stephanie Wells – Planet of Love (TPB Edit)
Punkin' Machine – I Need You Tonight (TPB Ruff)
MTL Express – Disco City (TPB Edit)
Francine McGee – Feelin' Good (TPB Rob Tributedit)