Here is a fantastic mix from the Toronto based collective known as Cratery. We had the pleasure of having 2 of 3 members drop an amazing set at our 24 Hours of Vinyl event in Toronto (which you can check here). But mostly, right now you should check out Cratery Mix #61.
One last note, big respect to these guys for putting the tracklisting along with their mixes which is something not everyone does (but should).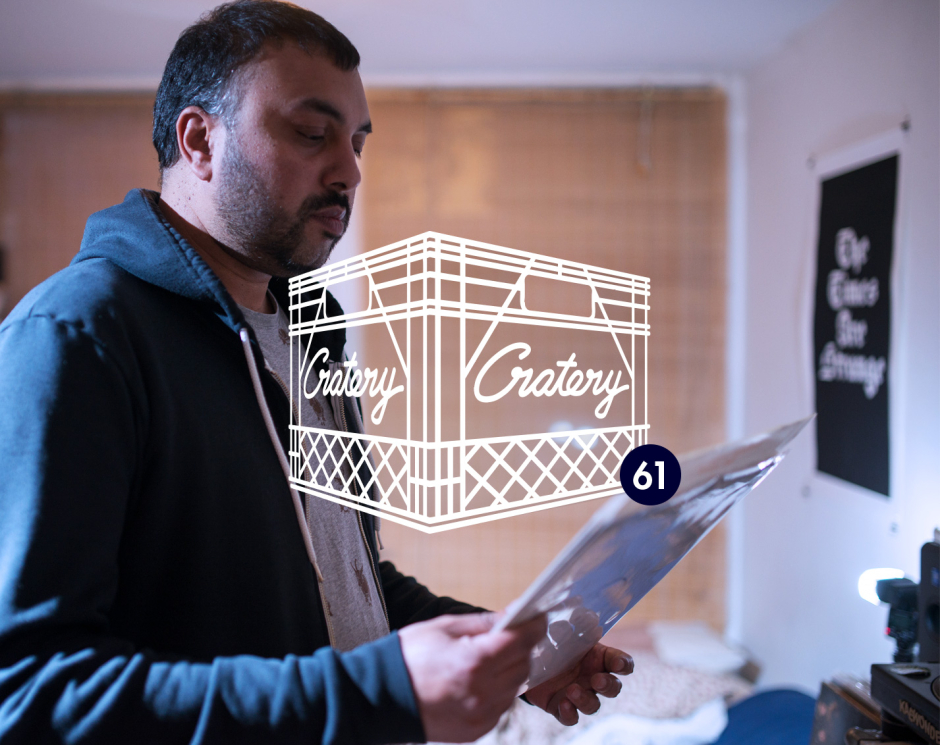 via @Cratery:  "We kick off our 6th year in business with a James Brown production. Who better exemplifies the lesson of consistency than James? The Godfather of soul got his start around 1953 as a drummer for the Famous Flames – not even as a front man. 6 years into his career would have been 1959. That's a good 10 years before he would before he would form the JB's, discover Lyn Collins and pen timeless funk classics like "Funky Drummer", "The Payback" or "Give it up or turn it loose" which would eventually create the backbone for what we call hip-hop. I've got friends who've switched careers 3 times in the last 6 years. Not jobs – careers.
Our predisposition for boredom is high these days. And we fall out of love with trends and possessions quicker than ever before. We delivered the goods for 5 years as a labour of love. And it'll continue to be that way even if by some miracle, the blog gods decide to bestow large bundles of guap upon us (Anytime you're ready, blog gods). The fact is, we love playing records like James loved making them. And for all you know, we're just getting started."
Cratery #61 - by Arcee, Kaewonder, & Dj Serious
1. Vicki Anderson – A message from the Soul Sisters
2. Spanky Wilson – Sunshine of your love
3. Baby Huey – Mighty Mighty
4. Phil Moore Jr – Nappy Head Child
5. Tribe – Love is a mystery
6. J.O.B. Orquestra – The Soul
7. Betty Lou – I can't stop
8. Ana Mazzotti – Roda Mundo
9. Jacky Giordano – Afolio
10. Harold Johnson Sextet – Watts '67
11. Dillinger – People
12. Chappell – Freakout
13. Maquina – I believe
14. Ace Spectrum – Sweet music soft lights and you
15. Leroy Hutson – Cool out