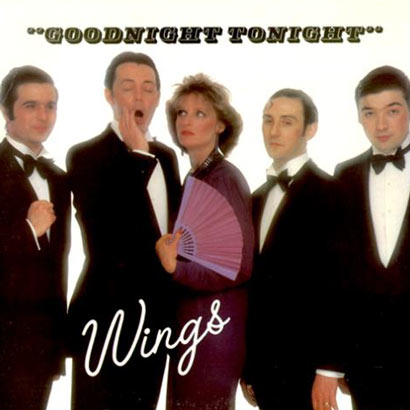 Forgotten Treasure: Paul McCartney & Wings "Good Night Tonight" (1979)
Many years ago, my friend used to run a Post-Punk night at Korova Bar in Montreal during the same time I also did a night there. I'd go to her Post-Punk night and she'd come to my Disco Boogie night and we'd support each other while enjoying slightly different styles of music. One night, she played a song that had a real Disco vibe to it, not her usual Post-Punk kind of tunes and as an obsessive Disco lover, I was extremely curious. Immediately as it started, I went up to her and asked, "What the hell is THIS?! WHAT IS THIS BASS LINE?!!" and her reply was, "Wings!"
HOLY bass line, electric guitar and super cheese lyrics! Paul McCartney's Good Night Tonight is a smooth Disco jam with the most fantastic booming bass! It was only after I heard this song that I gave Wings a chance. I had it made up in my mind that for some reason solo projects by Beatles members wasn't worth my time (so wrong). That slowly changed after I bought a John and Yoko album that I now love dearly, but I had initially dismissed Wings all together. I am here to tell you that Paul McCartney & Wings has all kinds of hidden gems worth listening to.
Produced and written in 1978 by Paul McCartney, Good Night Tonight was officially released as a single in 1979 on two different labels, Parlophone in the UK and Columbia Records in the US. Wings was a British Rock band that was formed in 1971 by Paul McCartney after the Beatles broke up and initially included his wife Linda McCartney, Denny Seiwell and Denny Laine. Their single was a huge international success and was certified gold.
Paul McCartney & Wings – Good Night Tonight (12" version)
My friend later gave me my very own copy of the single on vinyl, which I am so happy to own and play, and I am grateful that I gave Wings a second chance.
Paul McCartney & Wings – Good Night Tonight (12 version)
Another Wings hit in case you're curious
Paul McCartney & Wings – Let 'Em In (1976)
And a super strange and awesome Post-Punk Paul McCartney track
Paul McCartney – Temporary Secretary (1980)