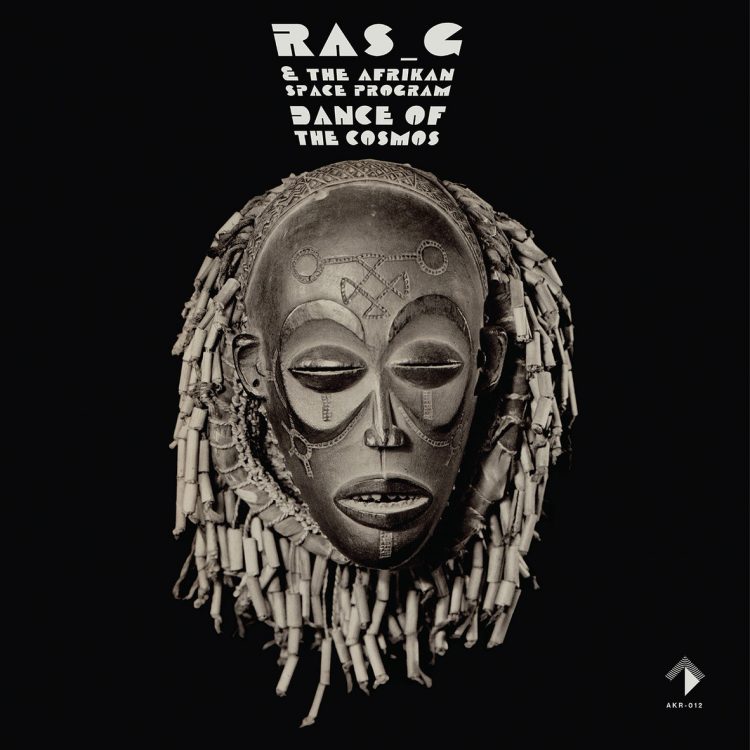 RAS_G & The Afrikan Space Program "Dance of the Cosmos" (Akashik Records)
When Ras G mentioned in 2016 his "Gospel Of The God Spell" beat tape was a result of two brisk weeks of him running through the Gospel section of the "Wrecka Stow" he works at, making quick freestyle beats on his "Bluntch" breaks, using his Space Program 303. It characterized why for over 15 years, his music has continually pushed the creativity and momentum in the LA beat scene, elevating the status to an international level.
With Dance of the Cosmos, Ras G uses that same type of inventiveness to produce his first foray into what he calls a "dedicated to the "4 on the floor" tabernacle of Chicago House."
From jump, the single "Dance of the Cosmos" lets us know this transition to the 4/4 form, will not be lined up with gradual, nuanced builds, elaborate push and pull, and curated effects stretched out gingerly over a long period.
Nope. The Space program is on a mission and has a schedule to keep. While that could be off-putting to some traditional house heads, that immediacy feels right at home if you came up listening to Theo Parrish Ugly Edit white labels. So yes. There is a dialogue, rooted in swing and bass, going on between LA and Detroit production.
Witness the track "Long Gone" where Ras G assembles this granular mood that just bumps promptly from the start, with a Kalimba plucking away at the top of the mix, broadcasting better days are ahead. Meanwhile muddy sounding, straightforward organ pads on the bottom, keep everything locked. Grounded. It's an expertly nine-minute chunky house workout that feels timeless.
What has NOT changed are the snippet declaration shouts of "RAS" or "African Space Base" running throughout the five-song EP, keeping your ear connected to who is bringing this transmission. Most of the spoken word segments, which preach the importance of Black Control and consciousness, are not politely mixed. They carry a tinny sonic element, working like an impetuous loudspeaker in a high school homeroom. These are alerts, not background ephemera, that keep up pressurized heed about the struggle. So while the lo-fi thumpasourus bump keeps compromising subwoofers and bass bins, that treble inflicted piercing tone cuts through everybody's good time, keeping the ongoing education fluid.
Dance of the Cosmos is NOT AFROFUTURISM, nor minimal. Just deftly created house music with swing and purpose.