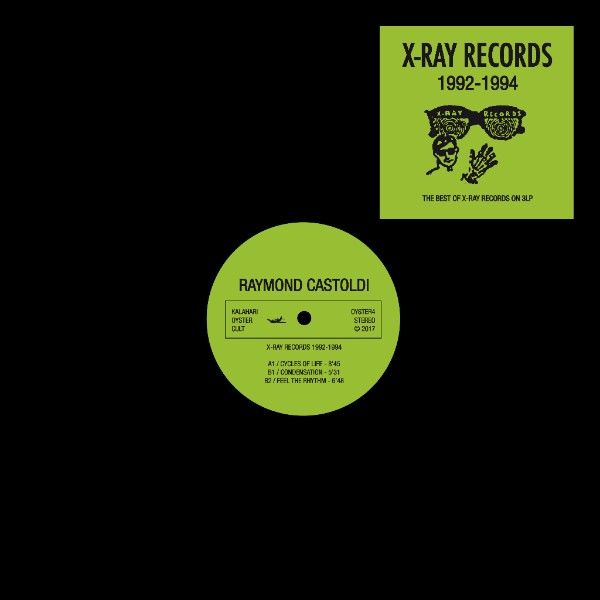 Raymond Castoldi "X Ray Records 1992-1994" (Kalahari Oyster Cult Holland)
After releasing and reissuing music from Tapp, Jacy & Erell Ranson, the Amsterdam-based label Kalahari Oyster Cult is firmly imposing itself on the scene with a crucial 3xLP retrospective of the works of Raymond Castoldi.
When you think of early '90s House music, screaming vocal Garage and bumpy Jersey sounds are often what come to mind first. Meanwhile, a deeper movement was discreetly seeding itself in the shades.
Raymond Castoldi is the perfect example of a then mostly unknown producer developing what would later become the Deep House sound that was all over the place in the late '90s. No stranger to the industry, he's the music director and organist at the Madison Square Garden in NYC, and he's released six EPs on his X-Ray label between 1992 and 1994. His productions were away of those records giving them a very special sonic structure at that time. These works contrasted heavily with another project he was part of in the very early '90s : Frequency X, an Industrial Techno act.
While these releases weren't instant hits due to their extremely deep feel, they became highly sought after as years went by. This compilation features essentials tracks from all of the X-Ray catalogue except for "Tone Poem" which was only released on the Strictly Rhythm label.
This is an essential purchase as the original pressings of these 12″s are now selling for big bucks. All tracks were also remastered and the whole thing comes neatly packaged on a very good pressing. One for the DEEP heads!!!
"X Ray Records 1992-1994" released July 13, 2017 on Kalahari Oyster Cult