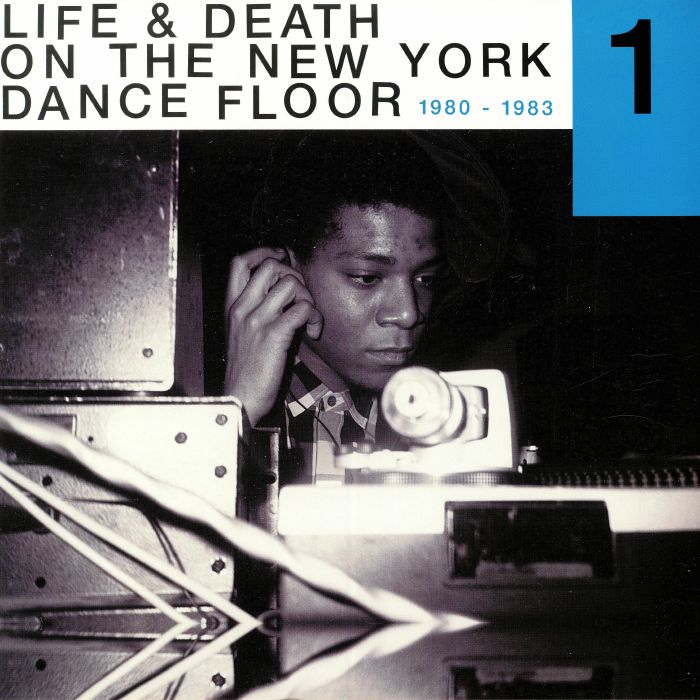 Tim Lawrence presents "Life & Death On A New York Dancefloor" (Compilation)
Tim Lawrence follows-up his book of the same name with a two-part double disc vinyl compilation series – 'Life & Death On A New York Dance Floor' Parts 1 and 2. Disco-Not-Disco is the name of the game here, a sound originated and made famous in New York City.
'Life & Death On A New York Dance Floor' is Tim's third published work. His reputation as an underground club culture historian and researcher is blooming. With this accompanying soundtrack to his latest project, Mr. Lawrence widens his scope and takes a leap into the record business via his own imprint, Reappearing Records.
Releasing in two parts, the double-12″ vinyl series collects together 16 tracks as selected by Tim himself. Part 1 features 8 seminal recordings from the NY club scene of the early 80's. Music from David Byrne, Arthur Russell and Tuxedo Moon appear alongside Johnny Dynell, Alan Vega and others. Part 2 will feature 8 more selections of the same period and is due for wide release January 25th. One could say this collection acts as a summary of Tim's written work, cliff notes if you will. But, to fully express Tim's carefully crafted and well researched writing in 16 tracks is simply not possible, so it's truly an accompanying piece and really should be paired together to get the message in it's most complete form.
Considering the source material, the artists that created it and the environment that shaped their creations, it is not at all a surprise that Tim decided to put forth a compilation of works from the period he's exhaustingly laid to paper. Describing a scene and it's creative output is only part of the experience, to truly grasp what these years in New York did for underground music and it's culture writ large, and to accurately process a sample of the creative minds at the time, you have to listen to the music. To this end, Tim is right on target. How else can you provide a direct connection to this period? Film? Sure, but not much of that exists and unless it's a motion picture, it is still just an abstract, an image without life. Music, however, is the umbilical chord to the source. A straight shot. Unadulterated, pure, nothing left unsaid. From Tim's book and this collection of music, one can imagine and then experience a truly unique and critical period in underground music culture.
Order Link
Volume 1 Preview Clips
Volume 2 Preview Clips