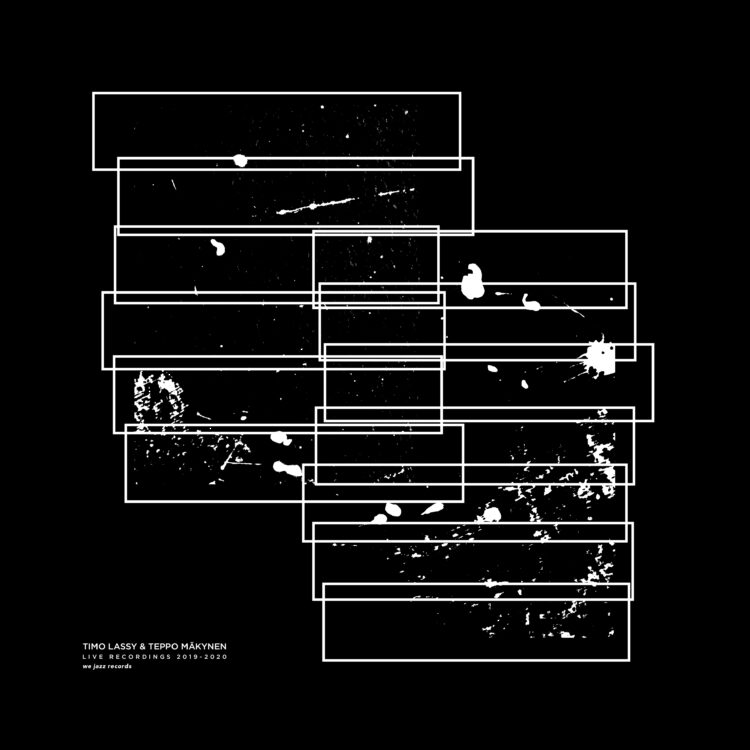 Timo Lassy & Teppo Mäkynen "Solution Black (live)"
At MIMS we are big fans of free jazz, improv, experimentation and live music. So it is an absolute pleasure to premiere an exclusive taster from tenor saxophonist Timo Lassy and drummer Teppo Mäkynen's forthcoming double LP of live recordings captured in 2019 and 2020.
'Live Recordings 2019-2020' follows the duo's 2019 LP, that was a huge hit for us too. While the studio album versions were studies in improvisational brevity, the live album lets the long-time collaborators really let loose and build memorable sonic narratives around the compositions. The album is produced and edited by Teppo Mäkynen, also known and highly sought-after for his visionary and diverse production work.
From the subtle minimalism of 'Fallow' via the ambient of 'Aero' to the riff-heavy groove of 'Calling James', Timo Lassy & Teppo Mäkynen breathe music as one unit – an effortless flow built on everlasting trust. Their duo shows have quickly become celebrated examples of what a long history of playing together can enable on stage. This live album aims to document what's happening in the present and expand on what was captured in the studio earlier.
"Solution Black is the little brother of "Resolution Blue. a Track that purely happened on the spur of the moment. From total freedom to two man street funk."
As a duo, Timo Lassy & Teppo Mäkynen have quickly established themselves as live favourites capable of opening up their music in ways which are constantly inventive and also remarkably accessible. Some of the duo's most memorable concerts include Berlin's Berghain, Helsinki's Flow Festival, and the gigs captured on tape here: We Jazz Festival, Porvoo Jazz Festival plus G Livelab Helsinki.
'Live Recordings 2019​-​2020' is released February 19, 2021. You can preview and pre-order now on the link below.
Pre-order/Preview