Ok how about we clear something up right away. This is not a Top 10 to impress you with the obscure stuff i've been listening to this year. I'm just sharing the 10 records that I listened to the most this year… and even if i'm an über music nerd, I did not listen to every single record this year. But if you ask me, these are the records you should check out. If you value my opinion! hhehe…. Singles & Remixes list to come soon…
Of course, you are more than welcome to let us know what your favorite records are this year! Leave your comments below.
#10 Altered Natives "Tenement Yard vol.1"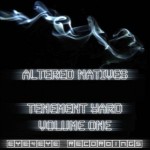 Altered Natives - God Made Me
Alterned Natives to me is the perfect mix of so many styles that I like. He's got the ghetto real house approach à la Karizma, he's got that broken beat swing reminiscent of those classic late 90's London productions and to top it off he's got the new school UK funky vibe too! – Oh yeah, little plug. We've got him for NYE in Montreal!.
#9 Big Boi "Sir Lucious Leftfoot"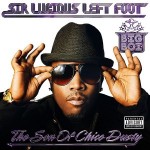 Big Boi ft. Jamie Foxx - Hustle Blood
Yeah a lot of the key tracks from this record leaked months before, there was still enough heat to make this a can't miss record in 2010. I personally hate 99% of that Southern "Hip-Hop" shit that's so popular nowadays but this is different. This is that real ish from the son of Chico Dusty!
#8 Aloe Blacc "Good Things"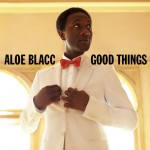 Aloe Blacc - Good Things
First off, "I need a dolar" is definitely THE soul anthem of 2010 but since it was release months before the record I was really wondering if that was gonna be it. Well, hmmm. No. When Stones Throw – the quintessential indie hip-hop label – decides to put out a classic soul record with Truth & Soul Records on the production you know it's gonna be hot.
#7 Flying Lotus "Cosmogramma"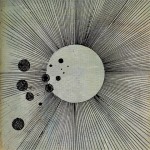 Flying Lotus - Computer Face
In the last few years, the whole "abstract beats" thing has really taken off. A lot of really promising talents, lots of interesting stuff but also lots and lots of really disposable copy cat stuff that won't sound nearly as interesting in 2 years. With "Cosmogramma", Flylo confirms that he's the Lebron/Kobe of this beat shit. Just in a league of his own. This is High-Tech Soul!
#6 Maddslinky "Make a change"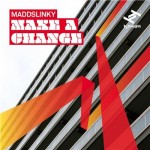 Maddslinky - Ruled By Your Motions
Maddslinky aka Zed Bias has been one of my favorite producers ever since I was a young DJ playing UK Garage and 2step 10 years ago. I was so happy to hear that he was putting out a record on Tru Thoughts, an amazing record but known for more organic & soulful stuff. Well, this record is so significant because it bridges the gap between the new school garage & dubstep kids and the older pioneers like mr. Zed Bias. Such a mature approach to Bass music!
#5 Jose James "Blackmagic"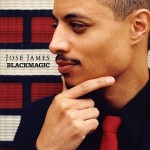 Jose James - Warrior
If this was a ranking for 2008, I would have put Jose James' "The Dreamer" #1 so I guess we can say that his sophomore slump cause him to slip allll the way down to #5! Haha. No really, this is a great progression album for Jose, very diverse. A sure sign that Jose James will have loooong career.
#4 Kanye West "My Beautiful Dark Twisted Fantasy"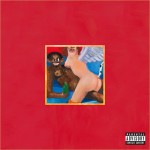 Kanye West - Gorgeous
The return of the Yeezy was much talked about but I guess for the first time in a loooong while it was for the right reasons. Like most people, I have a love/hate thing going on with Kanye but you simply can't deny that this is a very musical and original record. I haven't had time to listen to it enough, so i'm leaving it at #4…
#3 Alaclair Ensemble "4,99"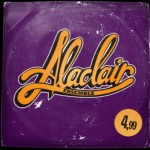 Alaclair Ensemble - Moi Chu Down
To me this is, without a doubt, Quebec's best hip-hop record ever. One of the first that doesn't sound like anything else or doesn't sound like we are copying the American stuff. If you aren't from Quebec, the best description that I could give you is, if Pharcyde, Sa-Ra Creative Partners, Beastie Boys & Dilla did a record, and were all French Canadian this is what it would sound like. Moi chu down!
#2 Mount Kimbie "Crooks & Lovers"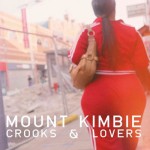 Mount Kimbie - Blind Night Errand
Mount Kimbie lived up to the massive hype generated from just a handful of EP's. Their impact of their record created year long discussions on the future of dubstep or post-dubstep as we pretentious bass nerds call it! haha. No really. Don't sleep, this is the sound of Burial collaborating with the Neptunes…
#1 Onra "Long Distance"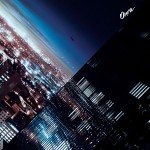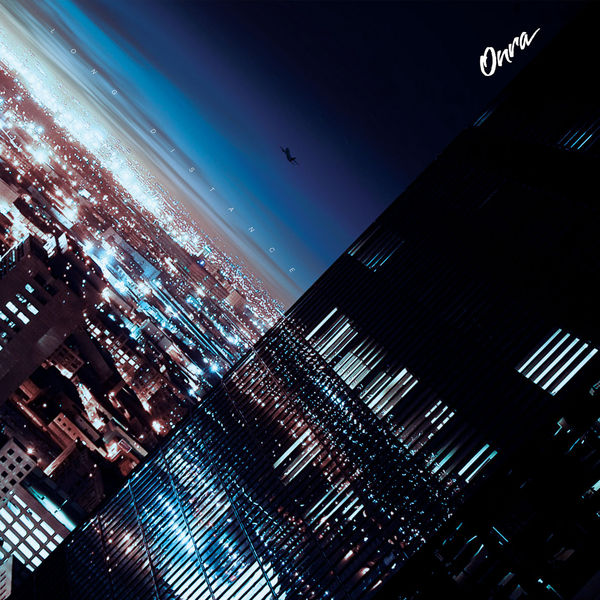 Onra - High Hopes
Onra's "Long Distance" is without a doubt the record that I listened to the most this year, shit I must have played every track on the MIMS podcasts. For a young guy who was mostly known for a Dilla-style approach to things (next level boom bap + samples) he was able to really step it up and go in a different direction. Pretty much every track is fire, after the first few listens you start going deeper than the singles and start truly appreciating every track and skit. Big!
Honorable Mentions: Gil Scott-Heron, Lone, Roska, Janelle Monae, Erykah Badu, Actress, Scuba, Four Tet, Caribou, etc…