UK's Legendary Broken Beat Crew CoOp Unveil Their Next Moves
The renaissance of London's legendary CoOp Presents nights is a continuation of the spirit of UK's Broken Beat movement dating back almost 20 years.
Now, the crew has started their own CoOp Presents label to showcase artists in the Broken Beat scene. They've been kind enough to share a track from Danvers off their forthcoming release "Selectors Assemble Volume Two", and to also explain a little more about the cultural movement in which they have helped forge. For those who weren't there for the first go around, let's take it back.
What would you say is the ethos of the CoOp Presents and Selectors Assemble projects?
Alex Phountzi: Selectors Assemble represents a new chapter in the movement and is a loose collective of artists. Last year we launched it off the back of a couple of Boiler Room sessions and a jam session we had afterwards featuring music from some of the original crew such as Seiji and Sonars Ghost plus the likes of Henry Wu. This follow up showcases a whole new generation of producers that we are excited to be working with
IG Culture: The Selectors Assemble is about bring dope music to the fore in the right way, or how we say as the right way. me and Phountzi are not the bruk police, but we have a knowing ear and will show you what real dope music is via this label. The Selectors are moving forward with a collective team spirit, we hope that people who come on board will also understand this, then the move towards where we're going will be much quicker.
Tell us about the first couple years of the CoOp foundation.
IG Culture: CoOp started as ideas around the hallways of Goya music. It was late in the late '90s when Mike Slocombe called it CoOp. At that time there was a catalog of music getting made but no place where one could hear it. Myself, Demus, Dego, Phil Asher, and Sahra Mirreh had a meeting and it was like "OK let's find a spot and do a club and see how it goes". Musically it was play what you like but nothing before a particular year. The progression of the music moved fast anyway, but with the emergence of the club night as a musical focal point, the dub plates and releases eventually became more geared to the CoOp event.
What was the spark that motivated this new chapter in the CoOp movement?
IG Culture: Myself and Alex Phountzi were working on our NameBrandSound project, and enjoying messing with Juke 160, Dancehall, UKG, Rare Groove etc. We mainly linked to demo but there was always dialog about the past and the now. There was an article I read in a popular newspaper about so called 'Bruk', and I was like "Hey not so fast!" There was a whole chunk of the story missing. I had walked away from it in 2008 and now it was time for me personally to step back in and at least show what a CoOP Party was about and maybe have a good reunion throwdown. I spoke to Alex about it, he thought it was a good idea and helped me jig around the logistics of it. I approached Errol Anderson and talked about the possibility of doing a CoOP Party Boiler Room, and that's what kicked it off for us.
Alex Phountzi: We had both gone onto other things around 2008/2009. I was no longer working with Bugz and was doing a production and label project called Greenmoney with Leo Greenslade. I then relinked with IG in 2013 to start our NameBrandSound project. We were inspired by the Footwork sound coming from Chicago and were messing with that and putting our own take on it, so we came back into the Bruk stuff with a whole load of new influences. As IG said, the Boiler Room parties came along at the right time, and it was wicked to relink with some of the old crew, and for so many of the original crowd to come out .
Tell us a little bit about the new talents in the CoOp Presents family and their impact on the next movement of Broken Beat.
Alex: On this record we have EVM128 who dropped his "Nova" LP on Studio Rockers a couple of years ago. We linked with him when we did a Boiler Room session in December 2016, we were really into his DJ style as well as some of the tracks he was releasing, so everything fell into place there and he got tribal on his track! Entek is the Parisian connection and dangerous on the finger drumming. He's got a deep sound that goes way beyond Bruk, his recent "Mindset" EP and collaborations with Alxnder London are a good starting point to check him. Cengiz has got a habit of making tracks you always wanna draw for, instant classics if you will. A lot fit in with the original Bruk sound. James Rudie is an up-and-coming Drunken House don. His "Port Funk" represents what he's all about. He's got a load of stuff up his sleeve and is a dope selector as well. Danvers is dope and a great DJ and producer. He smashed it with a load of his stuff when he came and played on the Worldwide FM show and at our recent party at Jazz Cafe!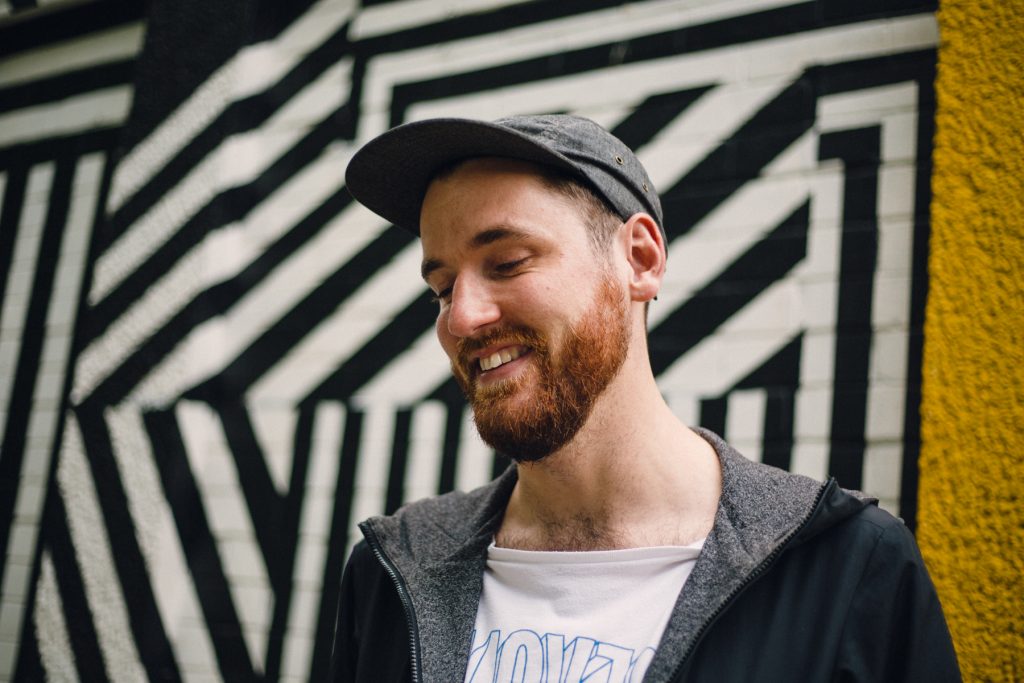 IG: It's a bit more than the next movement of Broken Beat. We have been here showing our musical level for years, and CoOp Presents showcases artists and producers showing their idea of next level music. Bruk is one of the genres obviously, but we don't want anyone who rolls with us to feel restricted by any genre. We're looking to make this thing as big as possible. We want to release big tunes! The artists involved already get the program, Wonky Logic, Neue Grafik, Gonzi, Soul Parlor, Shy One, Oliver Night, and Xtra Bruks are all part of the extended family ready to roll through. We're looking for vocalists male and female to join the ranks as well. We're getting what we need to get things moving, but an injection of cash from somewhere would help also….
You have always collaborated with venues, radio stations, and labels, so why was it important for CoOp to start its own label?
IG: We want the opportunity to A&R a label on a much higher level than in recent years. We have done our own labels before, it's not new to us, we're just building an infrastructure. When the plan comes together we will be able to do it on a good level, watch us work!
What projects do you have in the works for 2018?
Alex: Selectors Assemble Volume 3 is lined up and we want to develop some EP releases for some of the selectors, plus releases from Neue Grafik, NameBrandSound and more… We have our monthly show on Worldwide FM and will be planning events around London.
IG: We are building a creative community at a place we are involved in called 'The Flex' in Clapton. The vision is music radio, art, film, and photography, big ups to All Is Rhythm and Straight Out Of Clapton, two organizations that we work very close with to make this thing happen. We have had artists as diverse as Jungle Drummer, and A Guy Called Gerald, perform there. We have a monster sound system installed at The Flex and intend to hit the road with it soon! Big ups Zeb and PAD. Also… myself and EVM 128 are currently building the Selectors website. Stay tuned.
"Selectors Assemble Volume Two" releases February 23, 2018
---
Follow: