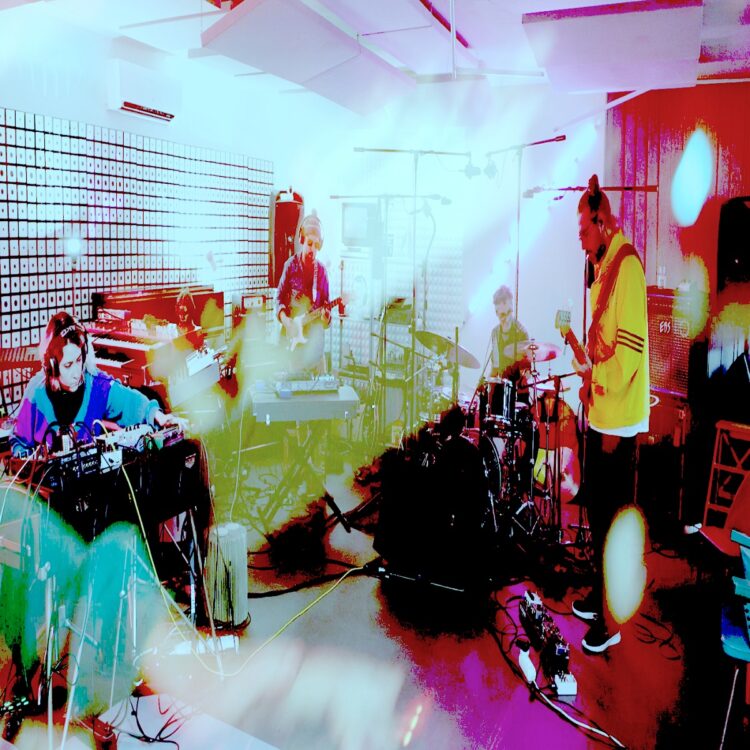 Video Premiere: Rave At Your Fictional Borders "National Phantom (live performance)"
Bassist, drummer and Agile Experiments bandleader Dave De Rose returns with a brand new project for 2023, called Rave At Your Fictional Borders. To introduce the new group, he has shared an exciting video edit capturing a live performance named "National Phantom", due for release on March 9th.
This video captures a studio session from the Athens-based band's second recording day, which went down at Electricity Sound Studio in Athens, Greece in January 2023.
The brand new 'Rave At Your Fictional Borders' grouping follows a long and impressive run of releases by Dave De Rose's Agile Experiments. This new project takes inspiration from its predecessor's improvisational and avant-garde approach, but explores new territory by incorporating ambient, noise, and techno elements. This comes at a time when people are increasingly tired of outdated ideas like territorial control and elitist systems.
Support on Bandcamp
"National Phantom EP", a two-track release from the second day of recording, is dropping on March 9th, 2023. The EP includes live performance videos and a free digital download. For the vinyl collectors, there's a limited edition 10″ lathe cut version, hand-pressed by LoFi Concept. Keep an eye out for more music from the project – the rest of the recordings will be released on their full-length LP in early 2024, along with additional EPs featuring different musicians.
Dave De Rose tells us, "I've been harvesting this project for over two years, some of that just in my head. Last year it finally started to come together while playing a lot with Marius Mathiszik and various combinations of fantastic sound artists in Athens. The project has a more narrow improvisation concept than Agile Experiments, we are blending the realms of dance-inducing repetition with avant-garde, ambient and techno, occasionally dabbling with an aggressive punk edge. It's been a refreshing experience to witness the project's output getting stronger and stronger over the year and just like with Agile Experiments, it's the musicians we've recruited bringing their own flavor to the band's sound that has made it become its own unique blend. Very excited to share these videos and the next 3 releases taking us all the way into 2024!!
"National Phantom (live performance)" features MIMS favorite Jan Van on drums, Saber Rider on keys, samplers, loops & fx, Marius Mathiszik on guitars, loops & fx, and Dave De Rose on bass & fx.
Recorded by Dimitris Staikopoulos at Electricity Sound Studio, mixed & mastered by Dave De Rose at KK38, and filmed & edited by Nefeli Papaioannou.