Radio has always been one of my first loves. Certain key radio shows have provided a huge influence in my approach as a DJ, music lover and is still the foundation of the whole Music Is My Sanctuary website after 7 years. We mainly started the MIMS website as a means to get our monthly show out there and that's where it naturally grew from.
Being a DJ on the radio is very different than playing in a live venue but in many ways it's just as rewarding if not more. The availability of radio shows from all around the world via the internet is certainly one of the best things that have happened in the last 20 years (hey, there are some positives to this internet thing too!). The possibility to wake up on a sunday morning and tune in to a show from halfway around the world is amazing.
So, I wanted to acknowledge a few of my favorite radio shows. Of course, i'm forgetting some really important shows but please note this is simply a personal list. There are also tons of specialized stations I follow like NTS, Dublab and Redlight that deserve mentions!
Gilles Peterson Worldwide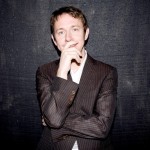 Let's start from the very top. GP's "Worldwide" show has been such a huge influence on me. I still have printed sheets with show tracklists dating back to 2000. I discovered so much wonderful music and Gilles eclectic approach to the future and past treasures is an influence for probably most of the shows included on this list. Gilles is certainly the world's most important tastemaker both as a radio host and label boss (Browswood). I could list a ton of other crucial UK shows on this list including Benji B, whose show I do love, but of course but for me BBC Radio will always be about GP. His passion, open minded-ness and generosity inspires me as DJ and a radio show host.
BBC Radio 6 – Saturdays 15:00 – 18:00 (GMT)
Link
---
Alexander Nut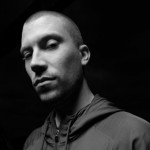 We love Alexander Nut's show on Rinse FM in London (and RinseFM in general) because it always brings that very unique British approach to urban music.  Always tons of abstract, soulful, rugged, broken and all around cutting edge dancefloor stuff. His show often sounds like it's improvised which is one of the main qualities of it (as in top notch improvisation). Alex is one of the finest selectors out there, always tons of tracks to be discovered in every show.
Rinse FM – Saturdays 12:00 – 14:00 (GMT)
Link
---
Beats in Space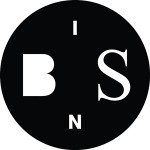 "BIS" has been a stable force for weekly doses of boogie, disco, house and all around cosmic vibes since 1999. Mixed by Tim Sweeney in New York City on WNYU 8every Tuesday night it always features some really cool guests. Proper New York biz!
WNYU – Tuesdays 22:30 – 1:00 (EST)
Link
---
Anthony Valadez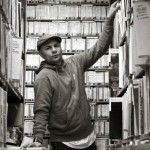 Another great eclectic (on the soulful tip) show from California. Anthony Valadez's 3 hour show on KCRW Radio is always packed with great vibes from various angles. I know that this show has been going on strong for years but for some reason it kept slipping my mind. But for a couple of months now, it's been in regular rotation… the Cali sunshine always comes through the speakers.
KCRW – Mondays 1200 – 3:00 AM (PST)
Link
---
Montreal: The Goods / We Funk / Electrons Libres
A trio of radio shows I love from my hometown of Montreal and since I can't pick a favorite i'm just going to highly suggest all three since they are very different.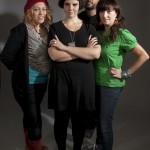 We Funk has been a global force since the show began in 1996 (!) on CKUT Radio. The show is hosted by Professor Groove and Static is pretty much the worldwide king of all things soul & funk. The Goods Radio Show is the radio side of the monthly night that has been happening in Montreal for over 10 years. Scott C and Andy Williams handle the board every sunday for 2 hours and play tons of different stuff ranging from jazz and future sounds too. Finally, Electrons Libres is my favorite "newer" show in Montreal. It hosted at the beautiful CIBL studios and put together by three lovely ladies The show features really good interviews, good features on the Montreal scene and nice music selections focusing on the electronic and abstract vibes.
Electrons Libres – CIBL on Thursdays 20:00 – 21:30 (EST) – Link
WeFunk – CKUT on Fridays 24:00 – 2:00AM (EST) – Link
The Goods – CKUT on Sundays 14:00 – 16:00 (EST) – Link
---
The Loud Minority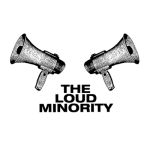 My good friends from Vienna called The Loud Minority crew have a great show every monday pushing the future soul vibe. The show is hosted by Derrick Foreal, Luis Figueroa and Mr.Guan on Superfly Radio which is probably my favorite radio station in the world to just let play regardless of the show that's playing.
Superfly FM – Mondays 22:00-24:00 (GMT)
Link
---
Lefto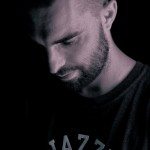 Our brother Lefto is definitely one of the best out there when it comes to eclectic radio vibes. If you like GP's show then Lefto's sunday show on Studio Brussels is a no brainer. Always tons of upfront and unreleased material and always varied enough to make his two hour show just fly by and leave you wanting more.
Studio Brussels – Sundays 19:00 – 21:00 (GMT)
Link
---
Le Mellotron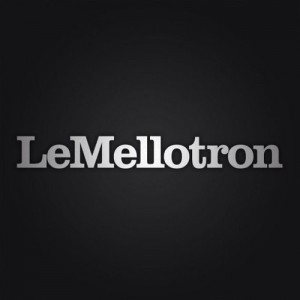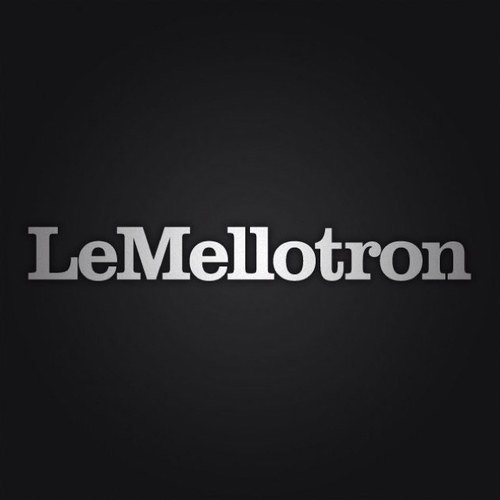 The crew from France have been doing their thing for a while now, covering great eclectic music that always has a soulful foundation behind it. Lately they have been killing it with their live radio streams which is actually broadcasted from a boat on the famous Seine river in Paris (genius idea). Listening to Mellotron will always introduce you to tons of quality music and you can learn french at the same time!
---
Balanso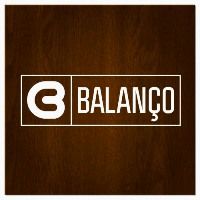 Balanso is a great weekly show run by our good friend Milic aka Spacewalker from Belgrade, Serbia. The two hour show usually has different shades of soulful music in the first part and heavier on the Jazz in the second hour. I had the chance to do a guest spot which you can check out here.
B92 – Mondays 22:00-24:00 (GMT)
Link
---
Music Is My Sanctuary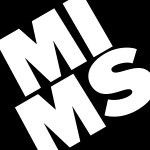 Yes, we're squeezing our MIMS Show in here because we do think you need it in your life! It's our list, so we'll do what we damn want to (hehehe). Unlike most of these shows we don't have the time to do a weekly (although who knows one day…) so we have to focus on doing the best monthly show we can. We squeeze all of our favorite discoveries of the last month into one show usually around 1h30 long. It has been going on for 7+ years now and premieres on Vienna's Superfly FM once a month. Like all the other shows on this list it is available on the internet so we get tons of great feedback from people all over our little planet. We really appreciate the kind words, it keeps us going!
There are tons of other radio shows we love and that inspire us but these are a few of them. Much love to listeners, keep on reaching out and giving love to all your radio DJ's, they appreciate it!