2010 was a massive year for Danny Yorke aka ALTERED NATIVES. His two full lenght projects "Serial Vendetta" and "Tenement Yard" were pretty much game changers when it comes to dancefloor stuff. He brought back that warehouse rawness to UK Funky, Broken Beat and whatever he chose to touch.
I'm always really interested to know a little bit more about the influences of different artists. I think in this case he gave us a good indication of what makes Danny Yorke ALTERED NATIVES! Oh and by the way, for anyone in Montreal for New Years Eve we are bringing down the man for his first ever North American set! Details here
#1 Wally Burnett & Lee Scratch Perry "Open the Gate"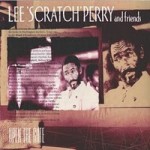 Wally Burnett & Lee Scratch Perry - Open the Gate
Love this track, any Lee Scratch Perry production is a winner for me. This track is one of many Dub records whose basslines have influenced me.
#2 Impedance "Tainted Love"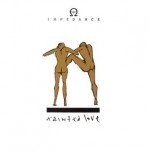 Impedance - Tainted Love
This track reminds of growing up in East London. Just thinking about this track makes me smile. Definite influence and an old school classic.
#3 Frankie Knuckles "Baby Wants to Ride"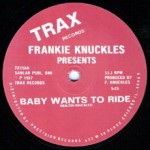 Frankie Knuckles - Baby Wants to Ride
Another Acid classic, major influence. Freaky synths, nagging bleeps, beat drop at 4 minutes makes this a favourite and a direct influence.
#4 Roy Ayers "What Love Won't Do"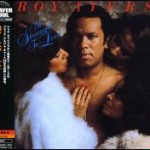 Roy Ayers - What Love Won't Do
Putting heart into music to me is magic whatever the subject this song inspires me, make's me sad and influenced me to try my best to put my heart into my music.
#5 Ol' Dirty Bastard "Baby C'mon"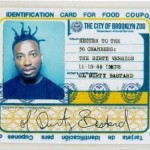 Ol Dirty Bastard - Baby Cmon
I love the upright bassline on this track, one of my favourite tracks from the Return to the 36 Chambers album.
Rza's spiky production wins everytime and i love using Upright Bass.
#6 808 State "Pacific"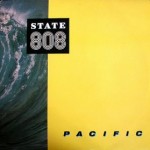 808 State - Pacific
This song blew me away… on Acid,  808 State were a massive influence. They opened my mind to Jazz funnily enough. I can't say im a great Jazz fan either, but this track does it for me.
#7 Stevie Wonder "We Can Work It Out"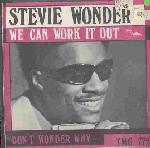 Stevie Wonder - We Can Work It Out
I get to cite 2 influences I love the Beatles and I love Stevie Wonder. The Beatles influenced my productivity i guess they fucked with a lot of styles and sound elements. I do like drug addled madness, i relate. lol! Whereas Stevie influenced me like Roy Ayers to put heart into what ever I do.