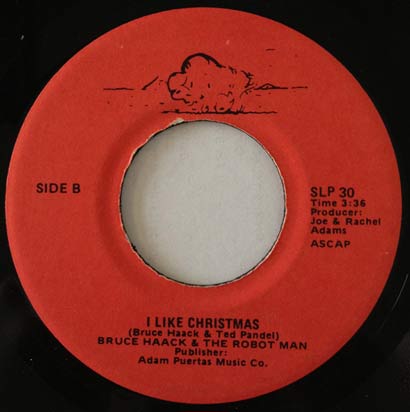 Forgotten Treasure: Bruce Haack "I Like Christmas" (1981)
I was sorting through tracks for another project when I randomly stumbled upon this absolutely delicious christmas nugget. Gotta give credit to my homie Mr. Guan of the Loud Minority in Vienna as it was in a stash of tracks he gave me; pretty awesome timing to discover it after 6 months, on December 23rd. Another Festivus miracle!
"I Like Christmas" is a 1981 track from Canadian musician Bruce Haack. Score one point for Canada!
I didn't know about Bruce Haack but after doing a bit of research I noticed that I did know some of his record covers, just had never taken the time to dig deeper. The mighty Stones Throw label actually released a compilation of his work called "Farad: The Electronic Voice".
The track is on a different level of craziness, the kind that would play in a Tim Burton movie with tons of robots. The song keeps reaching different levels of crazy / awesome every 30 seconds.
MERRY CHRISTMAS to you and yours from the MIMS Family!