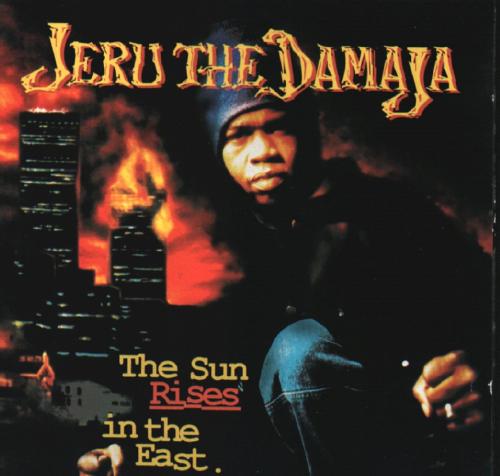 Forgotten Treasure: Jeru The Damaja "Mental Stamina" (1994)
1994… As my good homie Sean Kosa just told me: "Back when hip hop was still beautiful noise, the sound of decay." The 90's aren't going that far back but it's always pretty mind blowing that back then radio stations like NYC's Hot97 would support and play all the Jeru stuff. I remember seeing Jeru on Musique Plus – Montreal's version of MTV – a bunch of times. I think I had even taped the video. Yes, taped the video to VHS.
I'm posting this to remind myself to never forget how strong of a debut LP Jeru's "The Sun Rises in the East" truly was. It came out in 1994 on Payday Records (defunct label of Group Home, etc…) and was entirely produced by some guy named Dj Premier. The album has no R&B hooks, no crappy Auto-Tune effects and only one featuring on the entire record from Afu-Ra on this track. Oh and as far as a marketing sales pitch, it has a picture of the Twin Towers burning down on the album cover.
I'm posting this track because it's one of the forgotten jams of the record. Sample courtesy of Roy Ayers "Sensitize".
Jeru The Damaja feat. Afu-Ra - Mental Stamina

Bonus Round: "Come Clean"
Double Round Bonus : "Can't Stop The Prophet" (Pete Rock Remix)