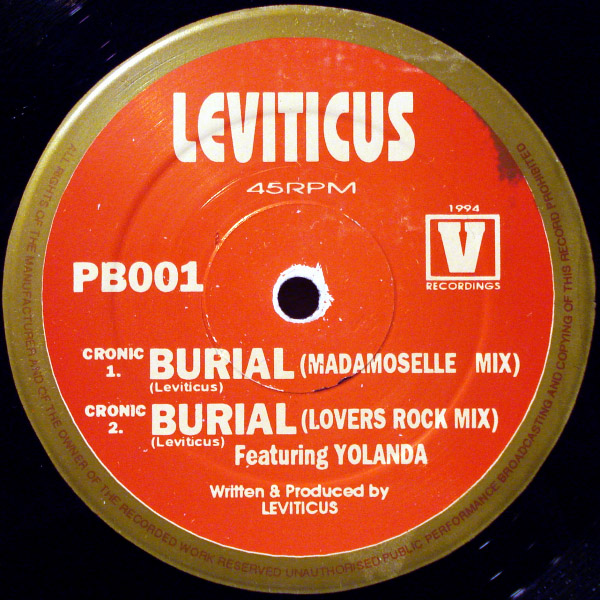 Forgotten Treasure: Leviticus "The Burial"
This is one of those undeniable Jungle Classics! Originally released in 1995 on Philly Blunt records (who also released another of my all-time faves Firefox's "The Warning").
I remember first hearing this jam on a Dream Teem mix CD and I've been bumping it ever since. Leviticus is actually an alias of Jumping Jack Frost, one of Jungle / D&B's most important figures.  The studio engineer behind "The Burial" was actually a young Dillinja, and Optical was also involved in the production. We can see why it still remains a classsssic!
Leviticus - The Burial (1995 / Philly Blunt Records)