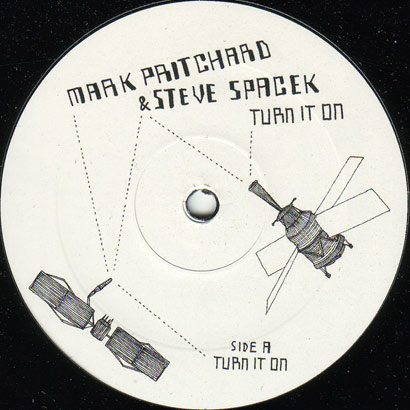 Forgotten Treasure: Mark Pritchard & Steve Spacek "Turn it On" (2007)
Since Africa Hi-Tech are in Montreal for the first time this friday (details here) I figured i'd post at least one forgotten treasure from Mark Pritchard's and Steve Spacek's unbelievable musical resume of the last 15 years. I decided to go with a fairly recent one (released in 2007 but apparently made in 2003) but it's a fitting pick because it's one of their first official joint releases before they adopted the Africa Hi-Tech name.
Mark Pritchard is better known as one half of Global Communications and Jedi Knights – not to mention the Harmonic 33 project on Warp – but here he teams up with Steve Spacek for some dubstep-informed quasi-step soul. Very hard to classify but simply file this one under : NEXT-LEVEL MUSIC! Taken from the Jazzanova & Dirk Rumpff Broadcasting From Offtrack Radio compilation, 'Turn It On' is uncharacteristically gritty sounding by the normal silky smooth standards of the Sonar Kollektiv label.
Mark Pritchard & Steve Spacek - Turn It On