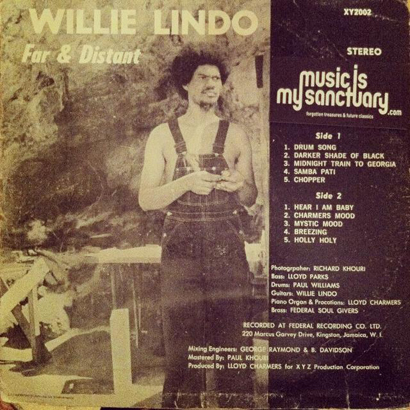 Forgotten Treasure: Willie Lindo "Far & Distant" (1974)
A legendary session guitarist as well as producer for such greats as Beres Hammond and Maxi Priest, Willie Lindo is much too bright a gemstone to be left uncovered.
I stumbled onto him on one of my YouTube-digging runs with the homie 80rock when we discovered Midnight, a sumptuous piece of gourmet music. Its sheer brilliance moved me: timeless dub, executed to perfection. After trolling about on eBay, I was lucky enough to find his album on wax. The B-Side sees Lindo cover Al Green and Bobby Womack, converting their slow jams into stoney instrumental masterpieces, a sort of precursor to the hiphop way of sampling and reinterpreting our collective heritage. Fun factoid: Far & Distant was recorded at 220 Marcus Garvey Drive, eight years prior to Rita Marley relocating Tuff Gong International to that address. A relic from an era where being "in the studio" actually meant something, beyond the vapid Twitter broadcasts from would-be artists who swear they're "on the grind".
For my opening act here at MIMS, I have uploaded the entire vinyl rip for your listening pleasure. A gift, from me to you. Stay tuned, for I have much to share.
Willie Lindo - Far & Distant (1974)