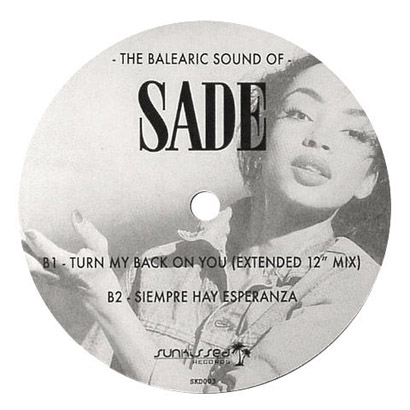 Forgotten Treasure: Sade "The Balearic Sound of Sade"
Perfect end-of-summer lover's vibes: four suitably sultry Balearic tracks by Sade.
The third offering from the indisputably Balearic imprint Sunkissed Records comes in the shape of four dreamy tracks from the sultry Sade on a nice vinyl reissue. First up is the 7-minute US remix version of 1984's 'Hang On To Your Love' – a sun-drenched hypnotic aural soother with a downtempo laidback groove and Sade's unmistakable silky-smooth, honey vocals. Next up on side A is the extended version of 1988 'Super Bien Total', a superb instrumental with seductive bassline and mesmerisingly anodyne flutes. Side B features two more blissful Balearic treats – the tranquil extended 12" mix of 'Turn My Back on You' and the haunting 'Siempre Hay Esperanza'. A must-have EP for any fan of the Balearic subculture and Sade lovers alike!
Sade - Turn My Back On You (Extended Remix)
Sade - Super Bien Total (Extended Mix)
Sade - Hang On To Your Love
Sade - Siempre Hay Esperanza
(Balearic Beat, also known as Balearic House, initially was an eclectic blend of DJed dance music that emerged in the mid-1980s. It later became the name of a more specific style of electronic dance music that was popular into the mid-1990s. It was named for its popularity among European nightclub and beach rave patrons on the Balearic island of Ibiza)