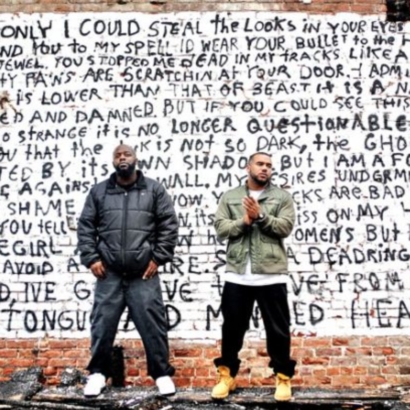 Future Classic: Apollo Brown & Guilty Simpson "Dice Game"
Big big one right here. For the ones that doubted that if hip-hop we once loved still existed. Well it does and this is one shining example. Not to hate on where is seems to be going with all the trap and straight up dance music influences but sometimes it's good to go back to the roots and hear some of that boom bap.
These last few years the name Apollo Brown has been synonymous with that gritty but soulful sound we've been missing since the death of Dilla. Apollo might have a very different sound and approach than Dilla but like Black Milk, they definitely have that unmistakable Detroit sound. Still, not nearly enough people know about Apollo Brown who killed it in 2011 with "Clouds", one of the best instrumental hip-hop records ever and in 2012 with the "Trophies" album with the OC and now this one.
Sidenote: If you want to know more about his approach to music production check out this interview we did with him. (Link)
Guilty Simpson certainly has a knack for working with amazing producers: Dilla, Black Milk, Madlib and now Apollo Brown who is a perfect match to bring out that grit.
A perfect record for the headphones and the cold days of winter ahead…
Buy Album
---