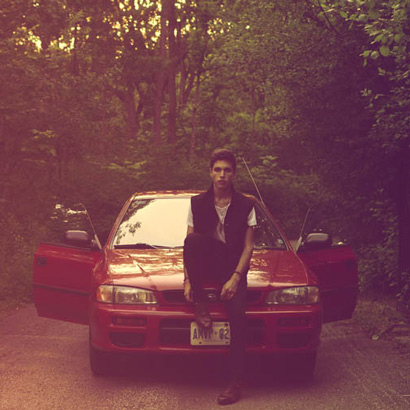 Future Classic: Black Atlass "Black Atlass EP"
Last winter, my sister put me onto the melodic and low-fi sounding Black Atlass, and I've been following him ever since. Sang his praises to all my friends repeatedly and forced my co-workers to listen to his soundcloud daily in the office. To say the least, I am a very big fan.
A Canadian born artist from London, Ontario, the talented Alex Fleming is Black Atlass, and at the mere age of 18, has already released his first EP (The Black Atlass EP). I waited almost a year to be able to download his music and was ecstatic to find the album available online! Fleming is a multi-instrumentalist, a pianist, vocalist and he writes all his own music and lyrics. His music is somewhat dark and gritty accompanied with a harmonious and hypnotic voice and his musical style reminds me a bit of The Weeknd mixed with Crystal Castles. My favorite song from his album is Castles, and a close second is the very raw sounding Paris (Interlude). I think Black Atlass is a gifted emerging Canadian artist, I love his sound and voice and I can't wait to hear what comes next.
Black Atlass - Castles
Black Atlass - Paris (Interlude)
He also released a short video for his track Castles, check it out here:
http://blackatlass.com/
The Black Atlass EP download:
http://soundcloud.com/blackatlass/sets/the-black-atlass-ep
And check out the recently released Ryan Hemsworth remix of Castles: