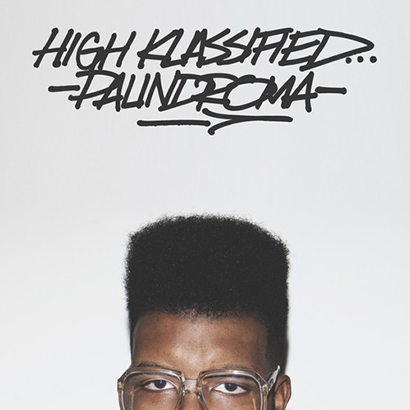 Future Classic: High Klassified "Palindroma"
Kevin "High Klassified" Vincent is exactly what's right with the current generation of kids out there really getting it: Smart enough to embrace technology at an early age, humble enough to keep it a buck with the people and places that first saw him come up. His Fool's Gold debut is an ode to his hometown (of course the only palindrome that matters in Kev's world is Laval) all the while doubling as a distilled collection of the things that make HK a leader in his class. The frenetic, impeccably-timed hi-hats and thoughtful, atmospheric melodies are Klass' strong suit, not to mention subtleties most overlook in a genre best known for aggressive, redundant beatmongering.
Front to back it plays seamlessly but the facelifted version of "Scopola" is a treat (Lexo dropped the original on his Celebration of Curation mix) as are the manga stylings of "Kosmo Shinobi" and the moody, heralding "Radar". "Palindroma" is a quick stroll on the catwalk and High Klassified is the Gianni Versace of this shit. Start growing out your high-tops, bruhs.