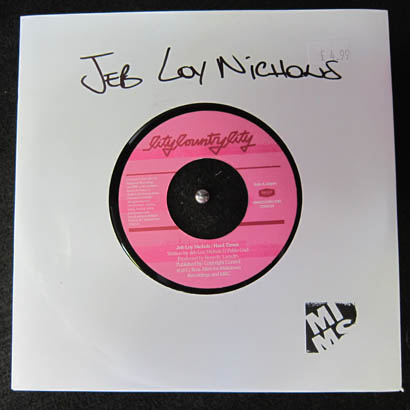 Future Classic: Jeb Loy Nichols "Hard Times"
I've been sitting on this one for a little while now, I've been meaning to include it in a MIMS Radio Show but everytime it slipped my mind.
And then today I was writing about the sad state of affairs right now in Montreal and I was thinking about a few of those kind of anthems à la "What's Going On" by Marvin Gaye. Then I remembered that nice little 45′ I bought a few months ago from a London record shop. The record was apparently pressed in 300 copies only so I'm happy I managed to get one.
Jeb Loy Nichols "Hard Times" is a cover version of the Pablo Gad song. A really beautifully sad soulful folk song. The full record is out now and is called "The Jeb Loy Nichols experience"
Jeb Loy Nichols - Hard Times