Dr. MaD (of the Alaiz crew) is one of my favorite up and coming Montreal producers, a young guy with a lot of talent on the pads who should should definitely check out: his bandcamp link. We are organizing the SLUM VILLAGE show in Montreal this thursday May 24th (details here) and seeing as he will be handling the opening slot I thought I'd get him to give us a run down of his favorite SLUM V tracks.
"The Look of Love (Part 1)"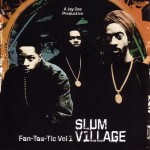 @DocMad21: First SV beat I ever heard on the radio. I only had a 25 seconds sample on my computer and I then looked for it for exaclty 3 years.
Slum Village - The Look Of Love
---
"Scheming"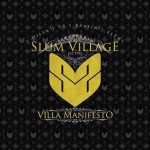 @DocMad21: The only song that's reuniting De La Soul/ATCQ/Slum Village. Am I wrong!? How magic is that?
Slum Village - Scheming (Feat. J Dilla, Posdnuos & Phife Dawg)
---
"Untitled/Fantastic"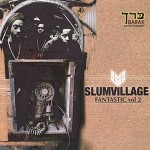 @DocMad21 This song truely defines Slum Village : Dominating the industry for FUN!!!
Slum Village - untitled (fantastic)
---
"World Full of Sadness"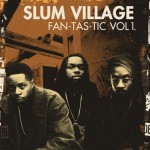 @DocMad21:  Try to flip the sample : filter the bass, remove the vocals, but don't remove the keys! …ah yeah, now you know why Jay Dee's a genius.
Slum Village - World Full Of Sadness
---
"Raise It Up"
@DocMad21:  The only time I saw the video of this song on television… was in Africa. Africa knows what's up!!!
---
"Pregnant (Baatin)"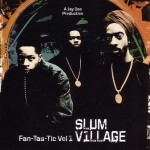 @DocMad21:  This is the reason why Dr. MaD goes crazy on a dance floor and don't give a [email protected] about yew, yew, yew…aaaaand yew, yeah yew in the back acting like you ain't seen nothing. Thank you Baatin.
Slum Village - Pregnant (Baatin)
---
"2U4U"
@DocMad21: The complexity of the beat, the simplicity of the rhymes. Absolutely beautiful.
Slum Village - 2U4U