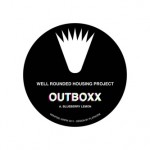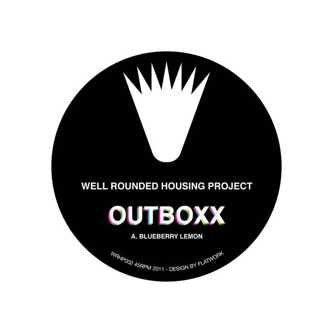 Here's a future classic that sounds like it should be a forgotten treasure. Outboxx releases a very smooth EP on Well Rounded Housing Project, sister label of Well Rounded (Deadboy, Hackman, C.R.S.T).
The hightlight here is "Brighten My Day (ft. Naomi Jeremy)", a tune that starts off with soft jazzy hip-hop beats and a melty melancholic synth. Naomi lays down some unabashedly straightforward yet heart warmingly hopeful lyrics, requesting to be sent little messages to brighten her day. This song is so warm anyone can listen to it. So go head, attach this to an email and make someone feel good. (The track is featured on the latest MIMS Radio Show)
Outboxx - Brighten My Day


"How You Know" expands from the 95bpm "Brighten My Day" using the same synth, similar notes and a funky bassline to make a loungey 120bpm instrumental house track. After a small break, things get pleasantly Morgan Geist-y, creating what a DJ can use as a gentle warning that their set will transition from "laid back" to "dancey" soon.
"Blueberry Lemon" continues with the Geist/Metro Area vibes adding a very hollow sounding percussions and electri-funk synths in the mix to make things even more playful. A very solid release. Look out for more from both this artist and the Label.