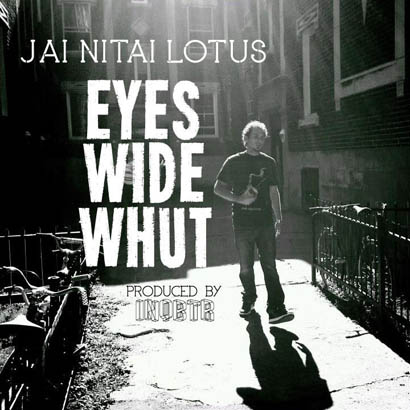 Jai Nitai Lotus & INQBTR "Eyes Wide Whut"
Great new track from Jai Nitai Lotus (Anti Cupid EP, The Notice, Nu High) who I finally met a few weeks ago but has been doing his thing as a producer and MC in Montreal for a while now. Great collaboration on this one with the man Scott C aka the INQBTR on production duties.
Very good video through the streets of Montreal on what seems to be a crisp spring day, it's making me look forward to stepping out of the house in just a t-shirt. Great cameo by Scott C as the hater who won't accept the big ass jar of pennies.
"Straight from the school of raw artistic expression."
Download Link
written by Jai Nitai Lotus
produced by The Incubator
video by SoundPics