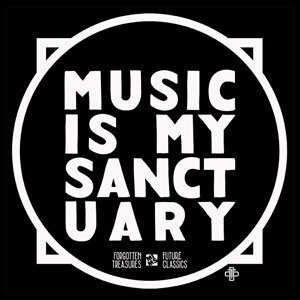 Music Is My Sanctuary – Show #16
Saaaaweeeet Sixteen…
This is a special LIVE set recorded at Piknic Electronic in Montreal on August 24th. Usually known for a more minimal tech oriented schedule the Piknic squad took a chance on a different flavour. Sunshine, extreme heat but most of all BASS was at the rendez-vous that afternoon. A big big thanks to all who came out (also for all your lovely comments on the message boards), to my fellow Dj partners of the day (Ghostbeard, Bliss and SaseOne) and to the Piknic staff.
Music Is My Sanctuary - Show #16 (Live @ Piknic)
Tracklisting:
01. LV – Cctv
02. Shackleton – Blood on my hands
03. Dabrye – Air (Kode9 Remix)
04. Quest – Hardfood
05. 2562 – Moog dub
06. Locus Lotus – Tempa 031
07. 2562 – Movern
08. Claro Intelecto – Dependant
09. Mr. V – H.O.U.S.E (Instrumental)
10. John Coltrane vs Italoboyz – Bahia Bootleg
11. Byron Foxx – Everybody loves the bongo
12. Daniel Steinberg – Cobra Limbos
13. Prztz – Nutdisco
14. Prztz – Nutdisco (Duckbeats rmx)
15. Swtich – Jus bounce to this
16. Minologue – Space (Radio Slave Rmx)
17. Format B – 2Quite
18. Martin Brothers – Dum
19. Adonis – No way Back
20. Diplo – Fuji Ouija
21. Buraka Som Sistema – Wawaba
22. Barakas – Stabilo Bossa
23. Count of Monte Cristal – Beeper (Fake Blood Rmx)
24. Fake Blood – MARS
25. Sukh Knight – Diesal not petrol
26. Benga – Electroscratch
27. Art of Noise – Moments in love (Caspa Edit)
28. Plastician (ft. Skepta) – Intensive snare
29. TS7 – Bradford
30. Double 99 – Rip Groove
31. T2 – Heartbroken
32. Douster – More Gunz
33. Bullion – Get Familiar
Download Link