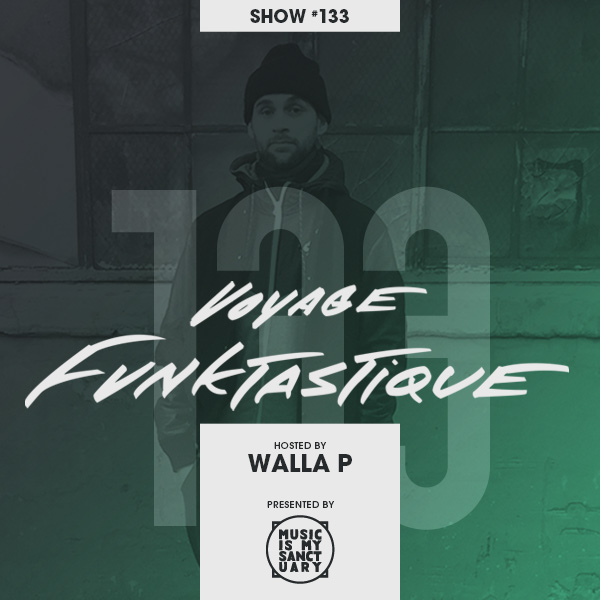 Voyage Funktastique – Show #133 (Hosted by Walla P)
For this week's show, there's 2 exclusive tracks courtesy of Silver Linings (which their EP is coming out very soon).
Plus new material from The Pendeltons, Diamond Ortiz, Sasac, KenLo Craqnuques, The Kount, Bougito Fonkmaker, and also some 80's Boogie treats. 120 Minutes of Funk.
TRACKLIST
Temu – Intro
MadD3E – G.I. Joe
devonwho – Alphaloop
Mofak – My Favorite
Tao G Musik – Voyage On The Impala
Ronnie Hudson – Boulevard Breezes
Le'Trell – Silva Bells
Stanley Clarke – Heaven Sent You (
Silver Linings – Too Much
Oura & Sven feat Alena – Play It Tight (Original Mix)
Yvonne Gage – Lover Of My Dreams
Bougito Fonkmaker – Fewthingz
Modogsta – Coast To Coast
mdwl – 3AM
KenLo Craqnuques – Autoremote
Lowmac – Ride Wit It (ABC-005)
Bougito Fonkmaker – Aboibeat
devonwho – Orangehues
Saucy Lady – Saturday Love
Silver Linings – Start It Over
Elegant Borzoi – Coors Light
Blaze – We Come to Jam
Kopper – Funky Bunch Of Characters
Timeless – You Are The One
Alvie Johns – Give It All To Me
The Pendletons – Gotta Get Out feat. Jimetta Rose and I, CED
The Kount – Last Boogie On Mars feat. Falcxne
KenLo Craqnuques – Winter Phonque
Diamond Ortiz – Natural Fun ft. Moniquea
Doc Shaw – Pull My Love String
Sasac – System S
Turtle Master – Rollin'
DOWNLOAD LINK