Oh my lord did we ever have a good time at the latest edition of our beloved 24 Hours of Vinyl project.
The 7th edition was hosted at Bleury Lounge in Montreal and broadcasted live, as usual at 24HOV.com. On both fronts it was absolute madness: at one point there was a one hour lineup to get in the bar and online things were as busy as usual with around 4,000 people tuning from South Africa to Nunavut.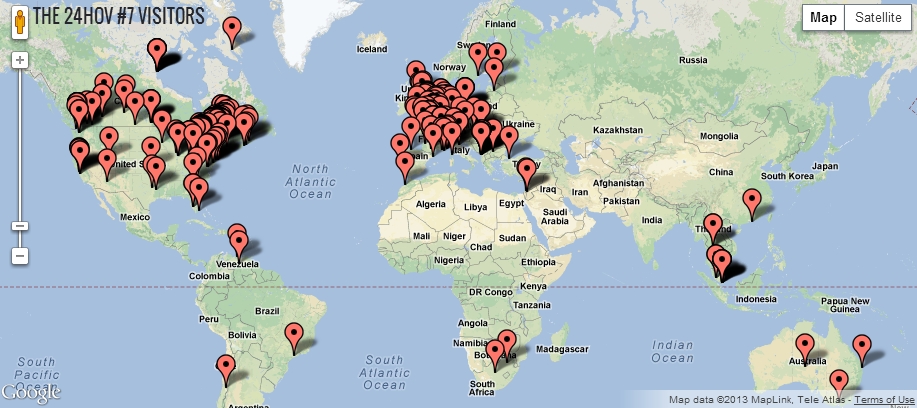 Everyone involved had a great time: the music was very diverse from jazz, house, soul, disco, hip-hop, techno but it was all shared with love by the 15 DJ's who came through and shared their deep love of music.
Big Shoutouts!
All the DJs
Bleury Bar & all the wonderful staff (they worked for 24hrs straight!)
The Nuit Blanche à Montréal organization
and to all the music lovers who came through or tuned in online!
** DJ Sets & Pics will be online soon.
See you for 24HOV#8 soon! 🙂
Your Friendly 24HOV team.
– Lexis, Phil & Evo