Dave De Rose and his co-conspirators have out-done themselves on this, their 8th album. A perfect meeting of jazz, improvisation, groove and electronics, with decidedly punk and psychedelic twists and turns
Agile Experiments are essentially a different group on every record, and in the beginning every track could have a different line up, featuring the creme of improvisers from London, and eventually Athens. Their origin lies in the hour-long concerts Dave and his invited guests would record every Thursday night, in front of the Agile Rabit Pizzeria in Brixton Village market, thanks to the kind and open management, heavily featuring improvised free form music.
These performances came to be named "Agile Experiments", paying homage to the venue for allowing them to expose the market's passing trade audiences to something they may well have never had an opportunity to hear before or likely ever again. There were just two rules, no discussions would be had beforehand about what would be played, and they would play for one hour straight without breaks.
These public concerts led to record sessions, where the same rules would apply. And eventually, these recordings would be pieced together into records! Edited extracts, without any post-production or overdubbing. The extractors were presented as compositions, almost entirely unaltered.
Fast forward to 2020. After 7 records featuring exclusively live recordings of musicians improvising while in the same room together, recorded rawly and often during live public performances, this was no longer an option during the pandemic. De Rose could either halt the project or rearrange it's parameters. Luckily for us he devised an entirely new approach, blending seperate improvisation sessions with his formidable multi-instrumental and electronic production, in the process forging a brand new sound.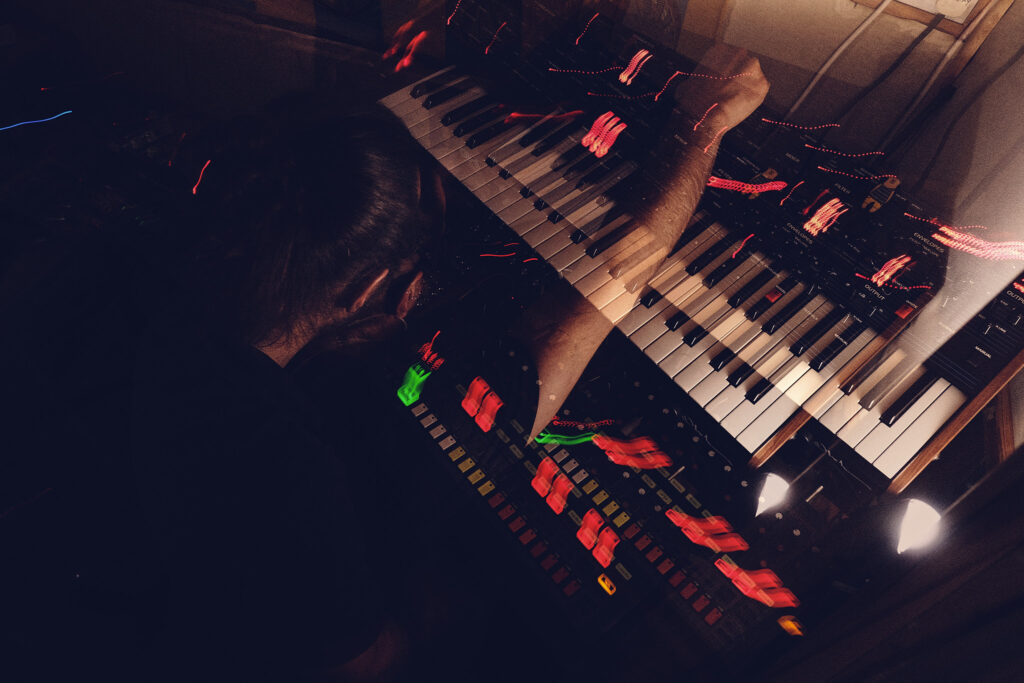 On 'Bloom Anubis', De Rose leans in on his electronic production skillset far more than on previous outings, adding to excitement of his original live, gridless, free-form performances with Giannis Angelopoulos (Drums & Percussion – also featured on Agile Experiments Athens) and Josh Arcoleo (Tenor Saxophone – also featured on Agile Experiments vol.2).
The title track is a fierce, psychedelic ridem built around a two-way drum composition. Arcoleo's spirited saxophone lifts the song, improvising and repeating around it's addictive theme, "Dream Loss" begins with a more laidback approach, recalling the bright light of the morning, before double time drums and Arcoleo's explosive saxophines raise the pace. "Inspectawreck" feels like a clash between the Arkestra, Aphex Twin and DJ Premier. And finally Dave reveals his pop chops on "Joy". A well titled joyous song.
'Bloom Anubis' is out now, exclusive to Bandcamp and a few lucky record stores. Limited to 110 copies. They won't hand around so be sure to check it out and pick up a copy asap. A dead cert future classic.