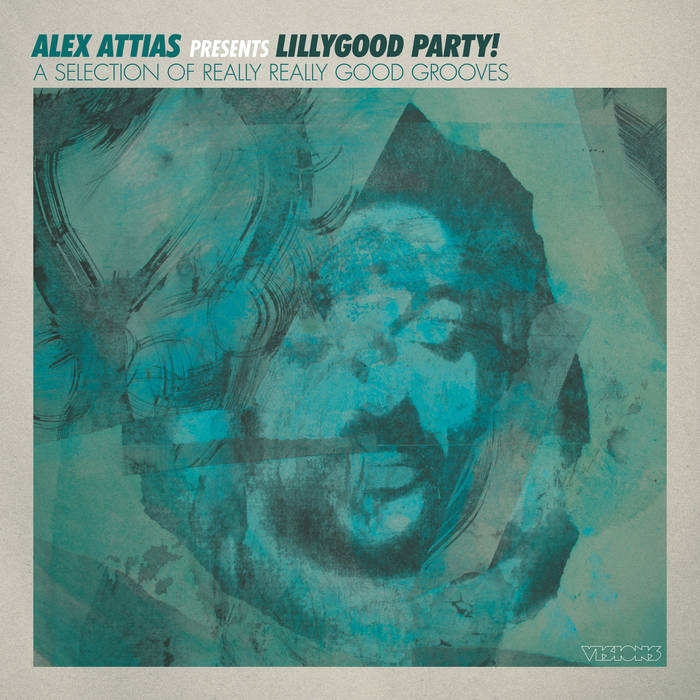 Alex Attias Presents "LillyGood Party!" (BBE Records)
Even on the fourth installment of his "LillyGood Party" Compilation, Veteran producer Alex Attias is still cognizant of details that transform undetermined bodies moving, into a dance floor.
About four minutes in on the forgotten 2009 foot-stomper 'Midnite Magic' by Tokyo based New Wave trio Cro-Magnon featuring Roy Ayers, the infectious geniality of a house party starts to permeate whatever type of "function" the song is being played at. Call it Roy Ayers just showing up, again, on wax, communicating a message of joy and love via his trademark vibes. Blessing folk with his essence while the nubile Japanese band witnesses these sacred moments from the luminary and wisely bow out.
The "LillyGood Party!" compilation takes its name from the gathering DJ Alex Attias runs in his native Lausanne, which has gradually evolved into a radio show and sought-after album anthology. His imprint on the West London Broken Beat scene fuelled by the influential Visions imprint and Goya Studios is a fundamental part of that genre's global appeal. Lillygood is packed with singular moments that show up in Japanese Disco, Spiritual Jazz, Funk, House, Boogie, and Broken Beat selections. From the sideways and artful bass moves from Material's Bill Laswell on the Nona Hendryx Funk Rock pearl 'Over And Over', to the juicy Broken Beat wobble that switches to a Disco 4/4 sentiment on 'Cascade' by Tatham, Mensah, Lord & Ranks, "LillyGood Party!" reserves no time for the predictable.
It makes for a hushed assertion for the continued need of compilations. Rare original vinyl pressings are exotic but not a financial option for a large percentage of the record purchasing crowd. Whom specifically? The demographic that actually mixes and plays them out for others to hear.
Tracklist:
1. Kathy Kosins & Paul Randolph – Could You Be Me? (Theo's Ss Translation)
2. Tatham, Mensah, Lord & Ranks – Cascade
3. Cotonete – Earth Overshoot Day (Hugo LX Remix)
4. Cro-Magnon feat. Roy Ayers – Midnight Magic
5. Freeez – Stay
6. Grooveman Spot – Do The Dance
7. Root Soul – My Dream Came True
8. Kip Hanrahan – Her Boyfriend Assesses His Value And Pleads His Case
9. Nicole Willis – Curiosity (Zanzibar Remix)
10. Velvet Hammer – Party Hardy (Alex Attias Edit)
11. Material with Nona Hendryx – Over And Over
12. Sunaga T Experience – It's You (Disco Alert Mix)
13. Paul Johnson – Better Than This (Soul Talk Remix)
"Alex Attias presents LillyGood Party!" releases on May 4th, 2018 on BBE Records.
---
Follow: