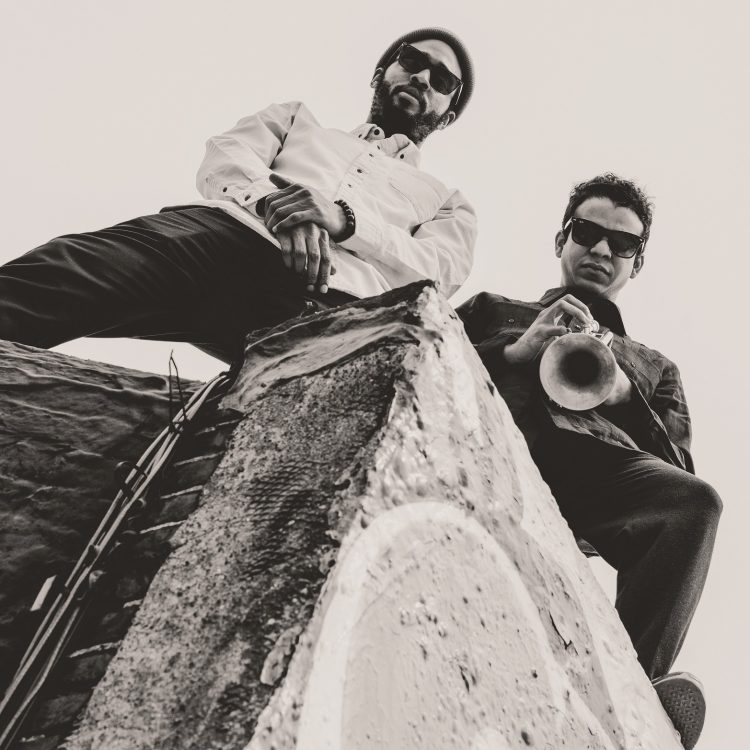 Aquiles Navarro & Tcheser Holmes "Heritage of the Invisible II"
Aquiles Navarro & Tcheser Holmes of Irreversible Entanglements, disentangle themselves long enough to record for their second duo album, and first for International Anthem. Just as sharp and revolutionary in spirit as the larger group's recordings.
Having been friends & collaborators for far longer than the larger group, "Heritage of the Invisible II" sees the percussion-and-trumpet duo breakout to record a bristling & joyous LP, improvising around compositions with the kind of telepathic connection that only comes from having played together for such a long time. They embrace their Latin and Afro-Caribbean foundations, and weave electronic sounds , even hints of Theo Parrish perhaps, into their unique stew of free jazz, further distinguishing their unique sound. Closing proceedings, Madam Data provides complementary remix, driven by a propulsive bassline and hi-hat rhythm.
Aquiles Navarro and Tcheser Holmes chemistry, evident on 'Heritage of the Invisible II' has history, dating back long before they joined Irreversible Entanglements, all the way to their days studying at the New England Conservatory (NEC) towards the end of the 90s. Moving to NYC after their studies, the duo played all over the city together, and eventually in 2014 travelled to Panama together to play. During this time they recorded a set of duo improvisations that they self-released later that year, 'Heritage of the Invisible'.
Booked to play a Musicians Against Police Brutality fundraiser, Navarro and Holmes shared the stage with their future colleagues in Irreversible Entanglements, Camae Ayewa (aka Moor Mother), Keir Neuringer and Luke Stewart, then a trio. Instant chemistry ensued, leading to two acclaimed albums on International Anthem and tours round the globe.
2019 found the pair back in the studio with an idea to write expanded compositions for the duo to improvise around. Whilst incorporating sampling, Juno and Moog synthesizers and overdubbed spoken elements from poets, vocalists and friends, including Spanish poet Marcos de la Fuente, Brigitte Zozua and Navarro's mentor and collaborator Carlos Garnett (Miles Davis, Pharoah Sanders).
Of central song and lead single, "Pueblo", Navarro says "it's a celebration of life, the coming together of the people, el pueblo, a celebration of who we are, where we come from, it's our pueblo, our people, a feeling of openness, hope, and a future of unity from el pueblo, the people."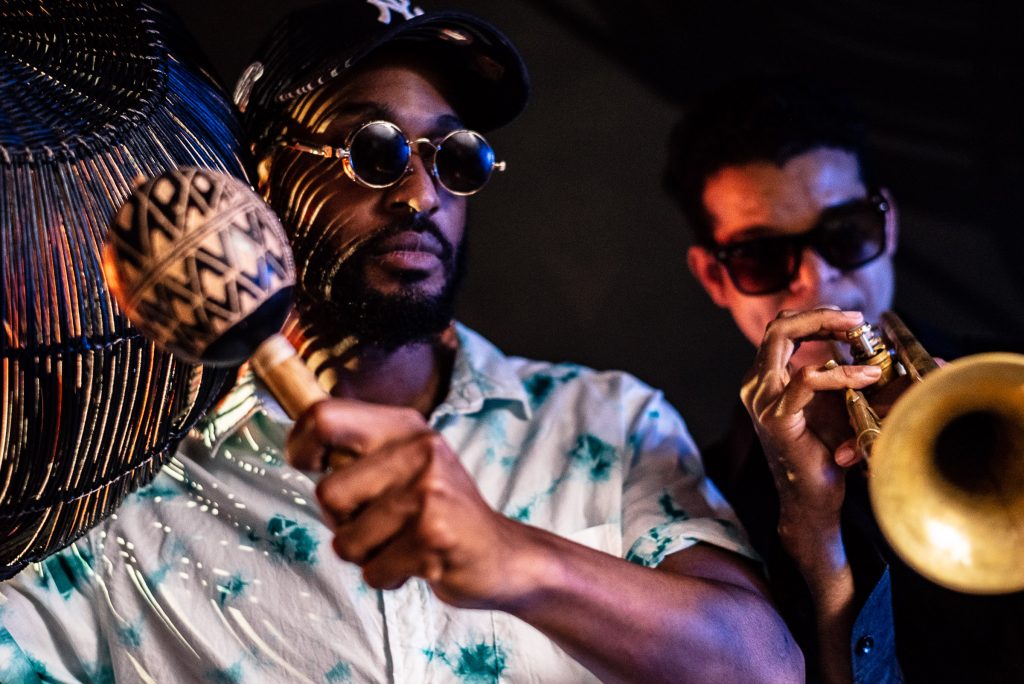 'Heritage of the Invisible II' is full of joy, "telepathic improvisation", free jazz and groove, heritage and exploration. Certain to demand frequent revisitations.