Copenhagen's UFFE On The Art Of Moving Forward
Fresh from releasing one of 2016's most varied and compelling electronic / dance music related albums, Copenhagen based Uffe is feeling restless to get the ball rolling on new projects and releases.
Kicking off with his first release back in 2012, his career has been on a steady climb with his recent work on Tartelet Records gaining critical acclaim from the likes of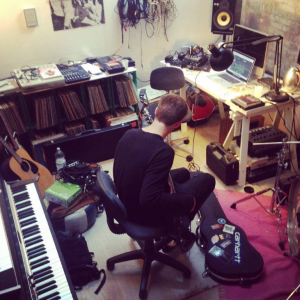 Gilles Peterson. Equally influenced by spiritual jazz as he is by experimental electronic music, Uffe is not one to dwell on past achievements and prefers to focus on what lies ahead. 
With his 2016 release "No!" now becoming a thing of the past for him he continues onward, preparing for a full band tour in Spring, working on a movie score, as well as working towards releasing more honest music that keeps true to his soul.
While we're still enjoying last year's album, we caught up with Uffe to talk early influences, current inspirations, and future plans.
BOOM MUSIC: So I wanted to start by asking how did you get involved in music in the first place?
UFFE: The story is pretty simple really. When I was super young I was introduced to one of these shitty toy-like music programs for the computer. I started messing around with it and really thought it was fun. It then slowly progressed into making music with, what I considered professional tools. I got into electronic music very early too. I think my first ever music purchase was Kraftwerk's 'Die Mensch-Maschine'. I went to the local music libraries and record stores a lot back in my hometown. Also, my cousin used to be a DJ so he introduced me to that side of things. That's kind of the foundation for me!
Your hometown being Copenhagen?
UFFE: No Odense, the third largest town here in Denmark. I moved to Copenhagen the second I had the chance, when I turned 18. No one was into electronic music in Odense back when I grew up.
What were some of your early influences, and who / what influences you now?
UFFE: Too many to mention! Back then it ranged between everything from SND to DJ Shadow to Daft Punk. These days I'm just listening to the radio really. I guess it's hard for me to pin down exactly what I'm influenced by right now. I'm rediscovering Jan Jelinek and Andrew Pekler at the moment. I also listen to a lot of NTS at the moment, and Danish talk radio.
I'm a big fan of Jan Jelinek and his many projects myself. Been loving the last album he did with Masatoshi Fujita from last year.
UFFE: Man, I'm literally listening to it right now! All that stuff I love more than ever. I tried to convince Andrew to remix a track from 'No!' but I never heard back from him.
When it comes to your own music, how has your creative processed changed between your first EP "Colors Outside" and your most recent album?
UFFE: That's what people tell me. For me it sounds like a different person who made it. I can't stand those old releases. Once the record is finished it's out of my mind. I move on to the next thing. If I keep thinking about the old records I did I will be completely obsessed about trying to stay in the same style or something. Does that make sense?
Yeah I'm with you, as a producer it's always hard to go back and listen to stuff that's already been released, I mean I do hear a progression definitely, the material on "No!" definitely sounds a lot more mature, more soulful and organic, although the foundations were there from the first release.
UFFE: The old stuff I made around the time of "Colors Outside" is all totally immature. It should never have been released! It was an experiment to make pop/house music. The sound wasn't where it is today. I'm terribly embarrassed about the music that came out around that time [laughs].
I guess some people would consider sampling similar to playing an instrument, to me your latest material sounds heavily rooted in jazz and soul samples. What are some of your favourite jazz and soul records that you keep coming back to?
UFFE: I love the classics, like Coltrane etc. But Pharoah Sanders has been on heavy rotation lately, "Thembi", "Love is Everywhere", "Harvest Time". I had a Don Cherry phase lately as well. Earl & Carl Grubbs, Steve Kuhn also. "Members Don't Git Weary" by Max Roach is a new personal classic.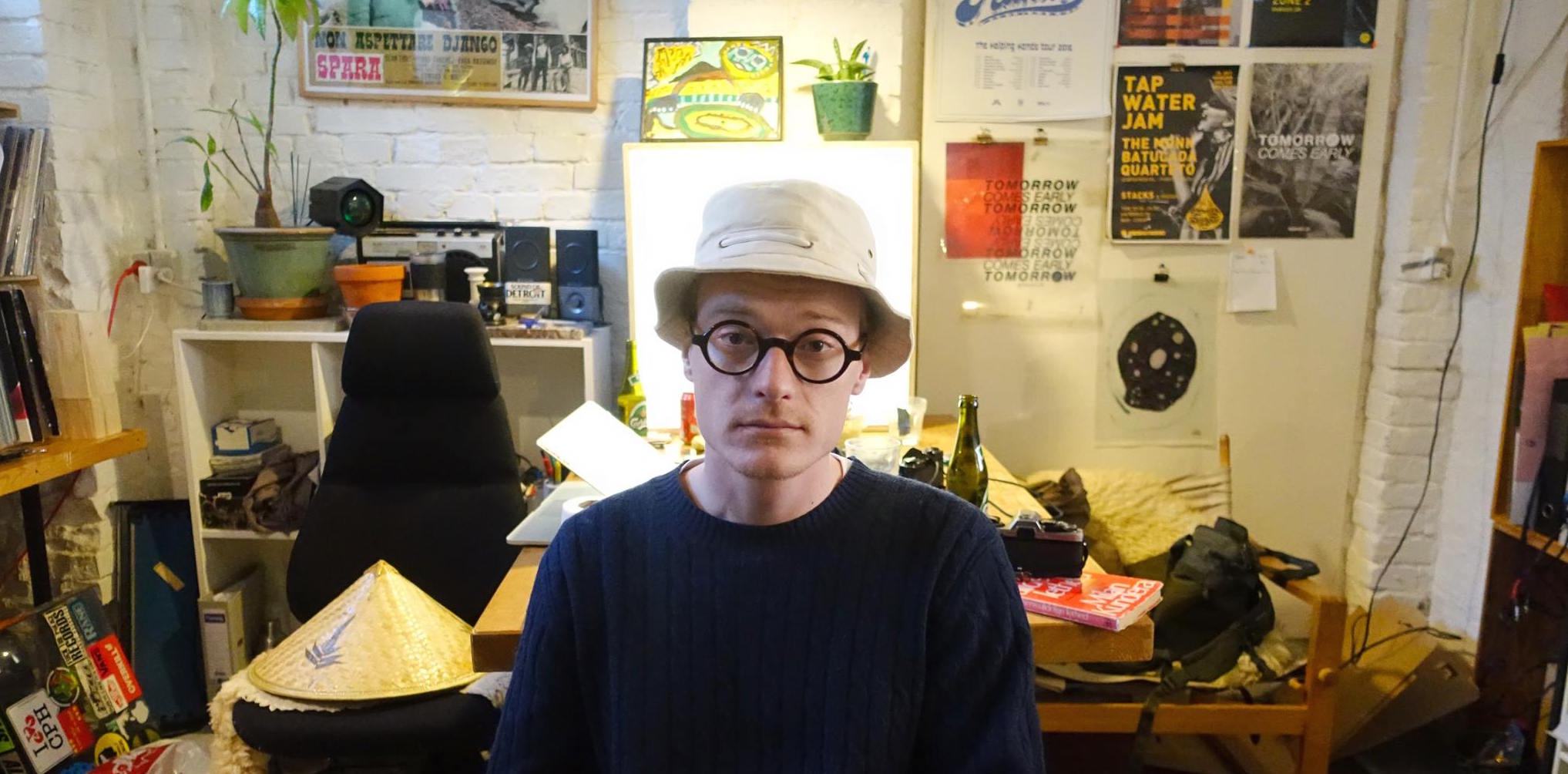 Going back to what you were saying before about not being completely satisfied with previous material, are you happy with where you are now musically and creatively? Would you say "No!" is your biggest creative achievement so far?
UFFE: It is a really bad time to ask me this as I'm completely without inspiration if I can speak honestly. "No!" is definitely not any kind of big achievement. It's a good album but I can't help thinking 'man, if only I worked on it for 6 months more it could've been so much better'. It definitely opened some doors for where to go next. Something to explore further.
What is life but a permanent exploration? In all honesty I thought it was by far the most original house / electronic album last year. I find it hard to listen to an album more than once, but I'm still greatly enjoying "No!".
UFFE: That makes me very happy to hear! I'll make a third one the minute I have a good excuse to make it.
To finish up, you've released albums two years in a row now, and sounds like you are in a creative break intentionally or unintentionally, what are your plans for 2017? Are there any other creative outlets you'd like to explore?
UFFE: For 2017 I promised myself to do no big projects, like an album. I'll focus on doing some 12″s and some collaborative productions with people. Rehearse with my band. I'm also scoring a film this year as well, and yes, like you're saying maybe do some more interdisciplinary work too. The first 12″ will be on my own label, and I just finished it the other day.
Oh nice! When can we expect to hear that?
UFFE: I'll send you all the info on the record and the label once we're a bit closer to everything being ready. All I can say about the tracks right now is that it's a dance 12″, very different from "No!".
You mentioned working with your band. Are there plans to bring some of your previous tracks into a live setting or is it all for new material?
UFFE: It's an Uffe band. We're playing my music with a full band. We start playing some gigs in spring.
Excellent, definitely look forward to checking that out and hearing the new stuff! Well, thanks for the chat and the info on things to come. It looks like we'll be hearing a lot more from you this upcoming year!
UFFE: Absolutely. Gotta keep moving forward.
---
UFFE's latest LP "No!" is available now on Tartelet Records