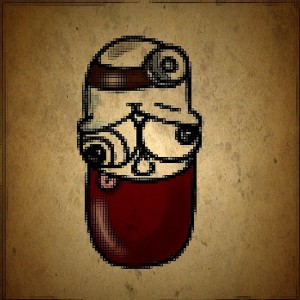 Another upfront treat for you peoples. It's the holidays and we're feeling generous!
Dr. MaD is the evil member of a Montreal beatmaking crew called Alaiz who are quickly becoming some of my favorite dudes. There is really something special coming out of the Alaiz crew (High-Klassified, Celestics, Musoni, Kaytradamus, Dr. MaD and others), other than the fact that they all have custom made Alaiz snapback hats. Come on, you know MIMS is not about hype. You may be rocking the right clothes but if you don't actually make good music, well then you're not getting on here.
Dr. MaD's first solo project is coming out on December 21st and will be free on 2011's best record label: Bandcamp. I've been listening to the whole thing a lot since getting a copy and let me tell you it's definitely worth your time… And I say that as a dude who listens to a lot of "beat tapes"
You can definitely hear some 9th Wonder style of flipping samples in there mixed with the slightly more experimental techniques of guys like Knxledge. But what I like about Dr. MaD is that he doesn't get weird for the sake of throwing some weird shit. The approach remains very soulful at its core, kind of like Apollo Brown's "Clouds". So here's one track from the upcoming "Circuit Emotionnel" and another one which was on the most recent Artbeat Montreal compilation.
Dr. MaD - EZ2Play


+ a Bonus track that won't be on the LP.
Dr. MaD - Effets Secondaire