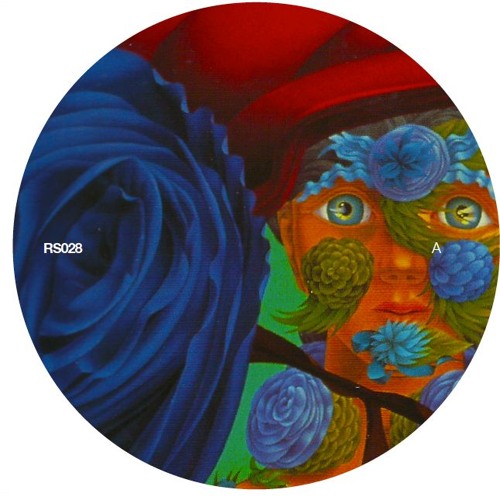 Exclusive Premiere: Alton Miller "Cool But So… (Original)"
London's Release/Sustain imprint returns with the "A Says Hello" EP from Detroit's Alton Miller, with Chaos In The CBD stepping in for the remix duties.
'Cool But So…' borrows both from the old and the new, tinged with an Acid-Jazz flare while sounding updated and fresh. Broken and shuffling rhythms are held together by cascading pads and washes. Made for the club, the drums are given a cool 32 at the end for an oh-so-smooth transition out.
We were able to ask Alton Miller a couple questions to gain a little more insight into this release.
What is the story behind the EP's title "A Says Hello"?
I believe that music is definitely a universal language. Most of the time I am pretty quiet and I express myself through creating music and DJing, hence the title of the EP "A Says Hello".
What was the hardest part to get right when making the track 'Cool But So…'?
I spend a lot of time on drums and making sure that I like the way the drums and bass line sit with each other. I wouldn't really say it was hard though, the joy is in the process.
How many tracks did you create before settling on the three originals featured on this EP?
The three tracks were a good fit for the EP and I didn't have to decide on any others. Sometimes it works like that. I truly believe in the first take being the best most of the time.
What do you predict will be coming out of Detroit in 5 years? …10?
I think we will see the same type of musical output that's been happening here for a very long time. There is something about Detroit that is very special. The talent that comes out of this place is never ending. There is always the new kid on the block who pushes the music to the next level or is doing something new and fresh! I don't think it will ever stop, and the next 5-10 years will be just like it was in 1988!
Alton Miller's "A Says Hello" EP releases May 28 on vinyl and July 9 digitally on Release/Sustain
---
Follow Alton Miller:
Website
Discogs
Facebook
Soundcloud
Release/Sustain Records

More info on Alton Miller:
Detroit's Alton Miller has been in the game for the past three decades coming up alongside luminaries Derrick May, Chez Damier and the late Frankie Knuckles and releasing material on the likes of Peacefrog, Moodymann's Mahogany Music, Theo Parrish' Sound Signature and Clone amongst others. Suffice to say, Miller stands as an extremely important figure in the history of authentic, soul-drenched House music.