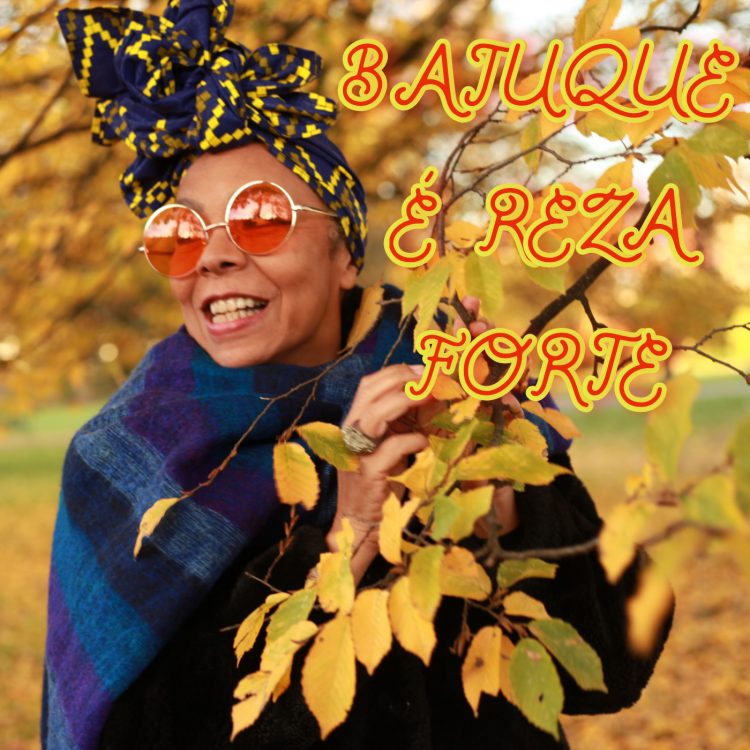 Exclusive Premiere: Arícia Mess "Batuque É Reza Forte" (Feat. Dona Onete)
Brand new from Brazil. "Batuque é reza forte" showcases the beautiful warmth and energy of Brazil's best kept secret, singer, composer, producer and radio presenter, Arícia Mess. This soulful samba features the voice and a little composing assistance from the legendary Brazilian singer and composer, Dona Onete, aka "Queen of Carimbó", and on guitar, Aleh Ferreira, frontman of legendary Brazilian funk band Banda Black Rio. Taken from forthcoming album, 'Versos do Mundo'.
About "Batuque é reza forte", Arícia says: "I have a radio program on internet, I spent the last three years travelling in Europe singing, doing shows and recording interviews in Berlin, Paris, Portugal and London. When I was in London I met Dona Onete for one interview, but she fooled me into it (LOL). She started talking about something else, about my work as a composer, she started singing melodies, saying that she was doing it for me! That is the recording that you hear at the beginning of the song. I ask her: "are you composing this song now?". She replies: "that's for you!" Then I scream! So, there was no interview, and that's how Batuque is a Strong Prayer was born. I took the parts when she sings and used her voice in the recording (with the freshness of the moment of composition); the rest of the song I composed later while traveling through England. The recording of that moment, when she sings and improvises extracts of the song is what makes Batuque is a strong prayer a jewel."
"Queen of psyco-quilombolas, radical batuques…Afro-shock-chic". Brazilian with righteous black pride, Arícia sings in praise of the natural forces of womanhood, notably the Afro-Brazilian woman. In her own unique way, she recreates the links between Africa and Brazil. Aricia has a peculiar yet powerful, refined and captivating voice.
Buy