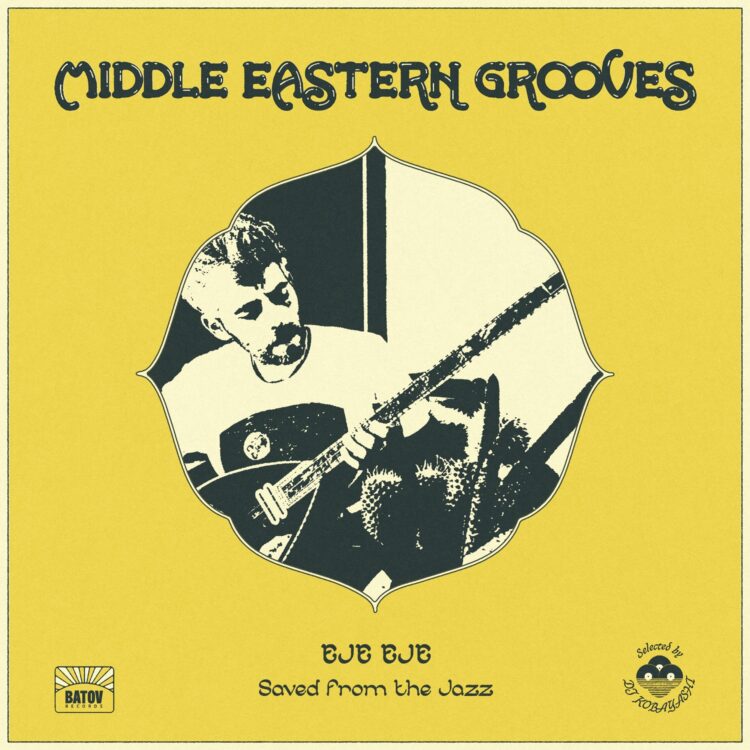 Exclusive Premiere: Eje Eje "Saved From The Jazz" (Forthcoming on Batov Records)
Şatellites band leader Itamar Kluger has unveiled a new psychedelic funk project, Eje Eje, and we have the exclusive premiere of their latest single "Saved From The Jazz." The track is lifted from the forthcoming 'Middle Eastern Grooves' compilation on Batov Records, which features standout tracks from the label's highly successful series of 7″ singles.
"Saved From The Jazz" is a groovy and hypnotic track that showcases the intersection of Western and Eastern musical styles. The dynamic drumming of Sababa 5's Raz Man provides a powerful foundation for Kluger's psychedelic guitar riffs and hypnotic bassline, creating a unique sound that is both funky and ethereal. According to DJ Kobayashi, Itamar just "keeps on surprising me with great music".
Support on Bandcamp
The 'Middle Eastern Grooves' compilation is a double gatefold LP that spans from 2015 to the present day, featuring a mix of classic favorites, new releases, and never-before-heard gems from some of the most talented emerging artists. The compilation offers a comprehensive look at the evolution of Batov Records' sound and its place in the wider musical context.
Other artists featured on the album include the iconic producer and multi-instrumentalist Kutiman, Batov staples Sababa 5 and Şatellites, Radio Trip's El Khat remix, and The Buttering Trio, among others.
Batov Records' 'Middle Eastern Grooves' 7″ series has become a staple in the sets of DJs looking to broaden their sets to incorporate psychedelic and Middle Eastern sounds alongside the familiar funk, jazz, and soul catalogue.
DJ Kobayashi, co-founder of Batov Records, hand-selected the tracks for the compilation. When he isn't managing the label, Kobayashi can be found digging for grooves and melodies that stand out from the norm, and sharing them at venues like Brilliant Corners, Spiritland, and his biweekly show on Soho Radio.
The 'Middle Eastern Grooves' compilation will be available on double gatefold vinyl and for digital download and streaming from May 19th, 2023. "Saved From The Jazz" is a perfect introduction to the unique and captivating sounds that the compilation has to offer.