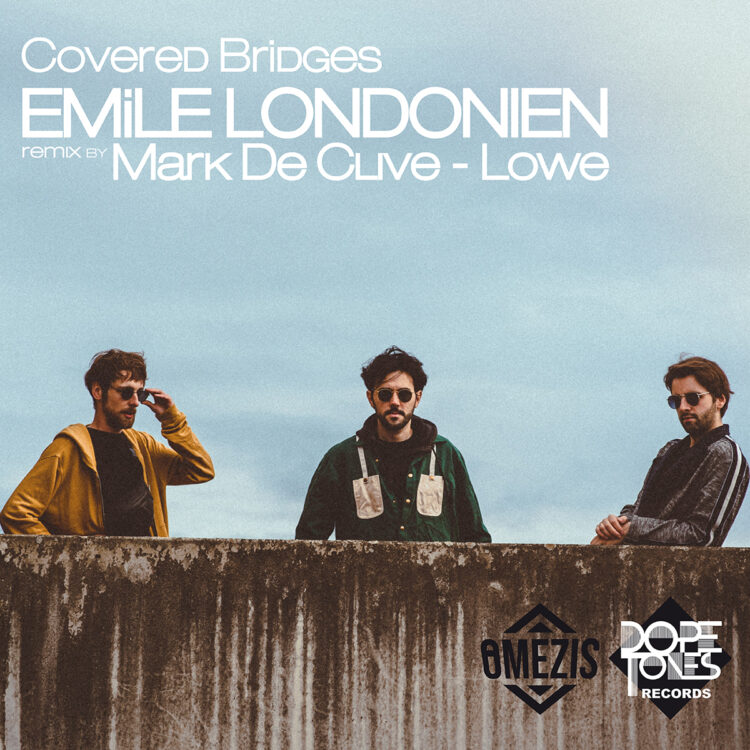 Exclusive Premiere: Emilie Londonien "Covered Bridges" (Mark De Clive-Lowe Remix)
The single Covered Bridges was produced just after the release of the first ep that introduced the world to Emile Londonien.
Not content to rest on the success of their first release on Dope Tones Records, the band from Strasbourg continued their journey into the world of Nu-jazz and broken-beat by asking the master of the genre, Mark de Clive-Lowe, to produce a remix.
The original version of Covered Bridges is an optimistic ode, which cleverly blends a heady melody with a solid groove created by a persuasive syncopated rhythm. The track flows naturally and takes you on a 6 minute journey of virtuosic instruments, bass guitar solo and inspired keyboard jazz. The best thing about this track is that you can feel the strength of the instruments and their player, the track progresses, sails, gets carried away and comes back to a "laid back" vibe like Emile knows how to do.
Buy & Support!
The remix of Mark de Clive-Lowe put directly the "Kick" and this superb "deep jazz electronic" vibe which defines this artist. Mark de Clive-Lowe has created a kind of edit of the original track on which he has fixed a round and groovy bass line that takes the track directly to the dance floor. The superficiality is gone and the intrinsic groove of the track is grown and massive.