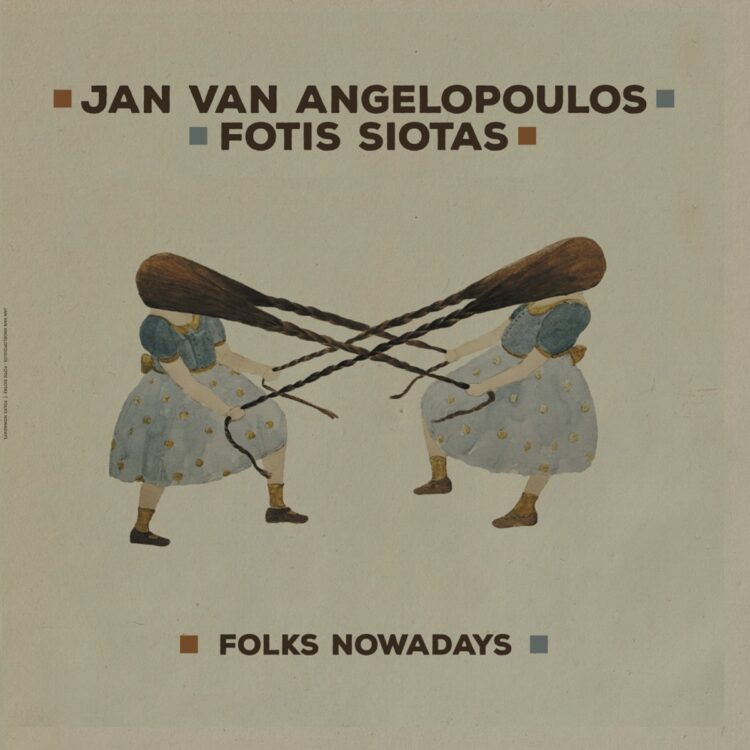 Exclusive Premiere: Jan Van Angelopoulos & Fotis Siotas "How It Started"
Today's exclusive comes from Greek drummer and producer, Jan Van (de Engel) Angelopoulos, and violinist Fotis Siotas, ahead of their forthcoming album, 'Folks Nowadays', released later this week on Same Difference Music.
One of the standout tracks from 'Folks Nowadays' is "How It Started", a mesmerizing instrumental piece that showcases the duo's skillful playing and unique sound. The song begins with the sound of a synthesizer and a gentle violin motif that gradually builds up in intensity, creating a sense of anticipation. The drums enter, adding a driving rhythm to the track, as the violin and synthesizer intertwine and create a complex and layered soundscape. As the song progresses, the drums take on a more prominent role, creating a sense of urgency and momentum.
Support on Bandcamp
Jan Van Angelopoulos and Fotis Siotas have joined forces once again to release a new album featuring instrumental, post-traditional, and contemporary folk music from Greece. With a history of successful collaborations in the past, including the 'Streams' LP by the former, and the 'Dio Lathi (Two Mistakes)' LP by the latter, as well as numerous live performances, the duo's common musical quest has led them to create an album together.
Titled 'Folks Nowadays'" the album sees the combination of rhythm and melody take on a new perspective with the co-existence of drums and violin. Jan and Fotis filter rhythmic and melodic elements primarily from traditional music found in the wider Northern Greek region, transforming them into a personal experience that connects the past and present in a unique way.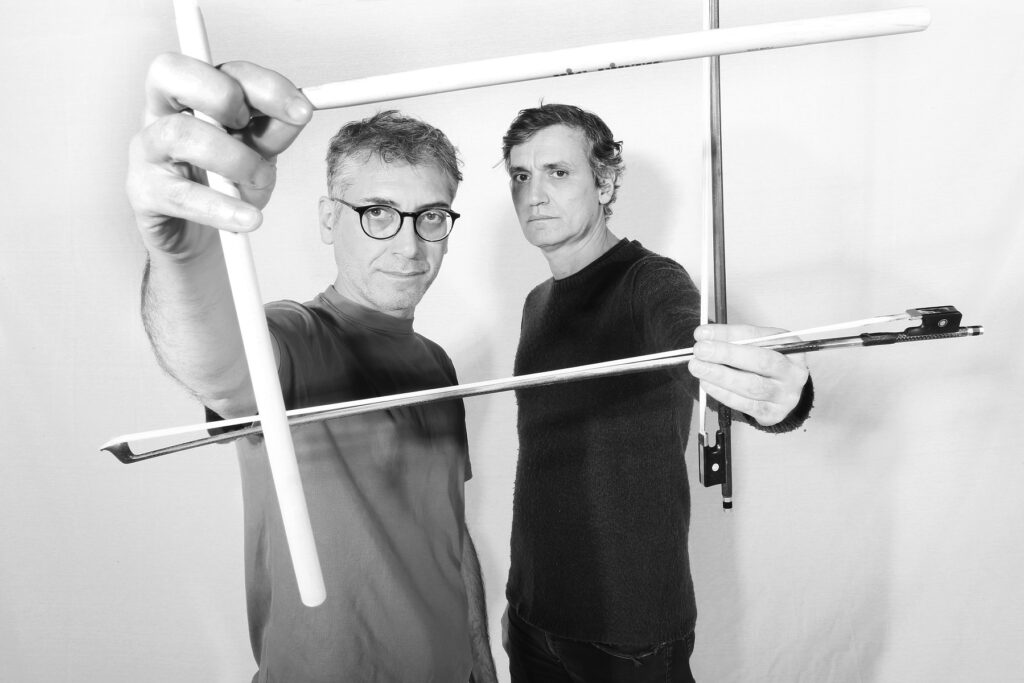 The process of creating this album began during the spring of 2022 when Jan and Fotis collaborated on composing the soundtrack for "Cotton Roots," a theater performance at the Athens & Epidaurus Festival 2022. Later, they further developed the idea of a duet limitation with the addition of synthesizers to the sound of violin and drums. An extra layer of complexity to the soundscape was achieved by combining natural sources with analog and digital effects during recording.
The title 'Folks Nowadays' is a reflection of the journey many people take in search of personal purpose and fulfillment, often leading them from their birthplace to a larger, more fertile place, with the final destination being the place they call "home." This concept inspired Jan and Fotis to create this piece of contemporary folklore that pays tribute to their heritage while pushing the boundaries and exploring new sonic landscapes. When asked about the inspiration behind "Folks Nowadays," Jan Van Angelopoulos stated, "The sonic outcome reflects a personal and rather subconscious connection to the Greek folk music rooted within us."