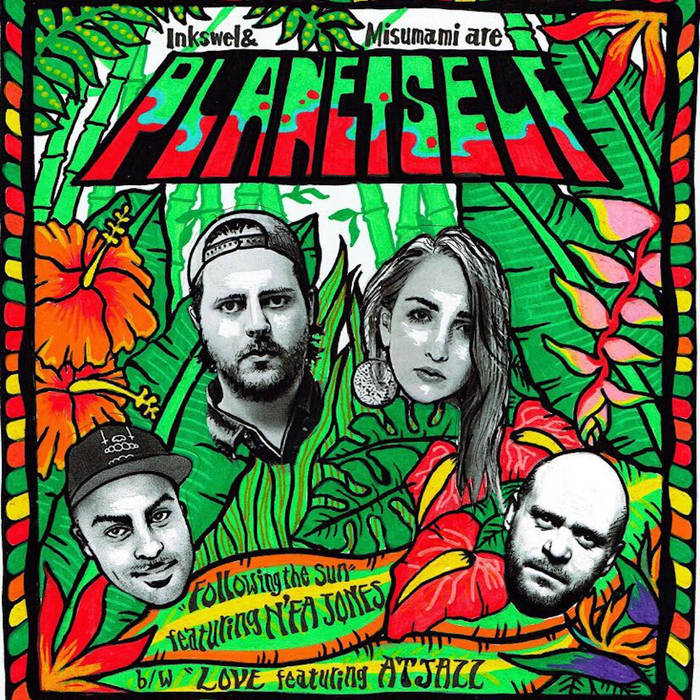 Exclusive Premiere: Planetself "Breathe The Mantra (feat. Illuminati Congo)"
Planetself consists of Misumami on vocals, Inkswel aka Ras Krishna on production, and Mista Monk on the raps.
The bonus track from their debut EP "Breathe The Mantra" is a Jazzy Hip-Hop Soul ode to the concept of 'Inner Peace', featuring Mista Monk on raps featuring special guest, the Chicago native Illuminati Congo.
Their "Following The Sun" EP holds true to the foundations of Hip Hop that formed the base layer styles of so many of today's producers, drawing comparisons to Madlib, Jean Grae, Blu & Exile, and the likes. The three members have worked tirelessly in the underground music community, working with artists and labels like BBE Records, Ninja Tune, Sonar Kollektiv, Amp Fiddler, DJ Vadim, Steve Spacek, First Touch, Black Jesus Experience, and Mulatu Atsatke.
On the rest of the "Following The Sun" EP, you can expect classic Boom-Bap style production of soul chops and well-slung rhythms from Ras Krishna, while Misumami and Mista Monk flow back and forth between smooth vocals and skilled lyricism.
The trio has been kind enough to offer "Breathe The Mantra" as a free download, so don't hesitate!
"Following The Sun" releases April 20, 2018
---
Follow: