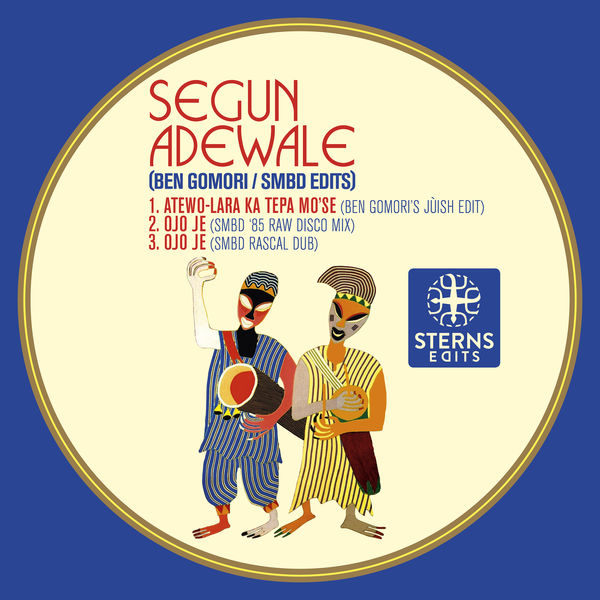 Exclusive Premiere: Segun Adewale "Atewo-Lara Ka Tepa Mo'se (Ben Gomori's Jùish Edit)"
The 4th edition in the acclaimed Sterns Edits series sees curator Ben Gomori open up the Sterns Music catalogue to other keen re-editors — with Brownswood / Worldwide genius SMBD (aka Simbad) the first to step up to the plate.
Nigeria's Segun Adewale is sometimes referred to as the 'crown prince' of Jùjú music, but in the 1980s he developed a sound all of his own, which was called Yo-Pop.
A mixture of Jùjú, Funk, Reggae, Afrobeat and Jazz, its vibrant melange can be heard on his 1986 record "Ojo Je", where both these originals are taken from. Here, Gomori takes the uplifting 'Atewo-Lara Ka Tepa Mo'se' for an extended hypnotic, tribal trip ready for the blend. On the flip of the 12″, SMBD delivers two superb chops of the title track — a gritty Funk-fuelled 'Disco' version with live bass, and a deliciously deep dub-house version.
The stunning artwork was penned by Kofi Ankobra, who grew up in Ghana and studied art in Oshogbo, Nigeria — the place Adewale himself was born.
---
Follow:
Segun Adewale
Ben Gomori
Sterns Edits