We take a brief break and deep breath from watching the Euros to share the beautiful jazz sounds of "BST" by Bristol seven-piece Snazzback, with soulful vocalist China Bowls.
"BST" is a sultry deep jam that builds to an inferno of horns and keys. The third single to be taken from Snazzback's stunning second album "In The Place", due for release on Worm Discs on July 23.
Pre-Order
The track began life as a spin-off from a jam on their debut album 'Hedge' which captured their live performances in full glory. Over time, it absorbed gorgeous new harmonies and is a perfect end point for this colour-saturated snapshot of Snazzback's musical universe.
Snazzback shares, ""BST" explores a moment of struggling to get any words out – a 'word vomit'. Feeling the weight of language and being frozen by the challenge of communicating emotion. With the B section as a moment of quiet and calm, a deep breath".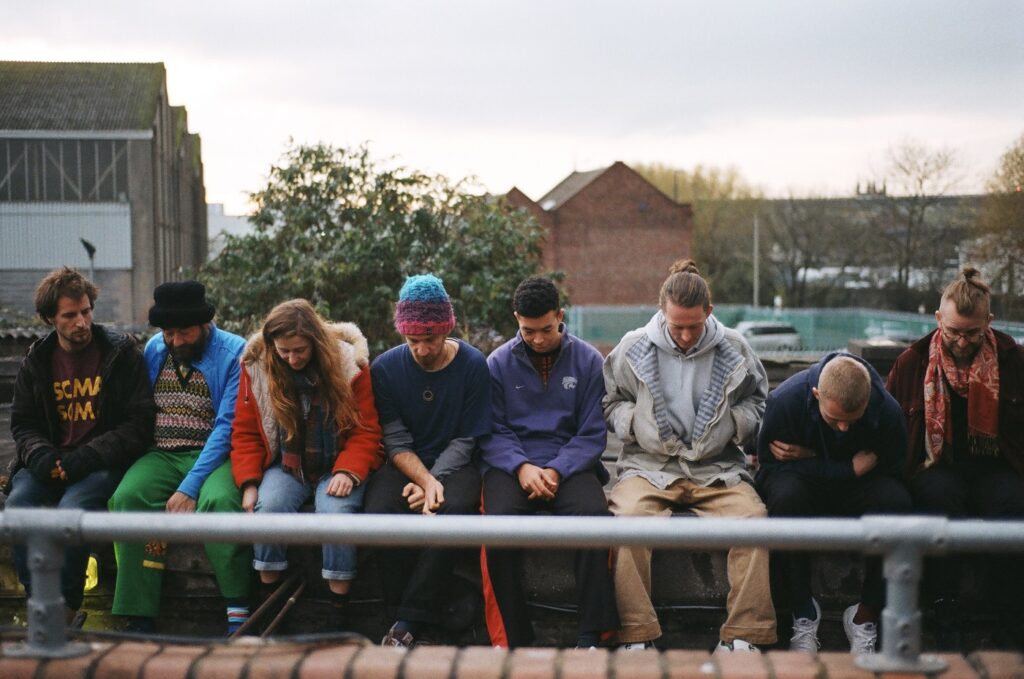 Snazzback bring the sound of reopened dancefloors, of communal release, and of the joyful sound of dancing outside in the sunshine to live music. Their forthcoming second album 'In The Place' overflows with deep grooves and loose, lolloping rhythms that tease and play, sometimes languid and carefree, other times energy spiralling upwards – and taking the listener with them, each and every time.
Their music is soaked in great black American dancefloor music, whether that's the sound we call 'jazz' or hip hop. They also bring other flavours – interlocking Afro-Latin rhythms, electronica and hypnotic rock, all marinated in Bristol's long musical histories.
Listeners from London, UK, and surrounding areas can catch the band live as they launch their album at the Jago, North East London, on Saturday 7th August. Supported by one of our favourite UK outfits, Waaju, and Bristol's Worm Sound System.
Tickets