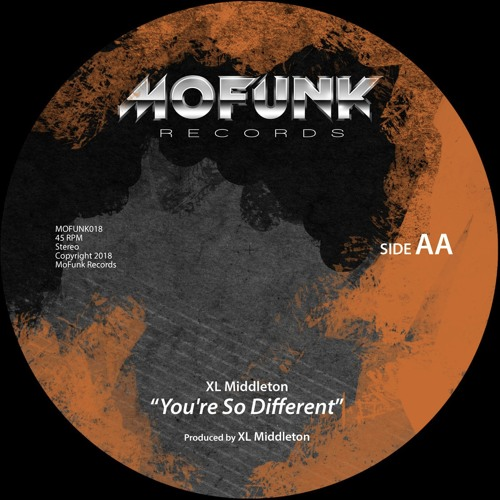 Exclusive Premiere: XL Middleton "You're So Different" (MoFunk Records)
XL Middleton's "You're So Different" is a bonus track from his "Things Are Happening" LP, previously only available on the CD release.
This one is being released as part of a split 7″ with Zackey Force Funk, who is set to drop his MoFunk debut LP this year.
It's a perfect counterpoint to Zackey's slow rolling A-side, a frenetic slice of Modern Electro-Funk, drenched in loose synth lines and staccato bass notes, as Middleton delivers sly commentary on those who falsely declare themselves intellectually superior. It's a dance floor filler with a cynical yet humorous message intertwined.
XL Middleton is truly holding down the LA Modern Funk scene by running MoFunk Records as well as his very own record store called Salt Box which is located in Chinatown of Los Angeles.
"You're So Different" released January 19, 2018 on MoFunk Records
---
Follow XL Middleton:
xlmiddleton.com
mofunkrecords.com
cavisounds.com
Instagram
Twitter
Facebook
Soundcloud